RDIP Technical Assistance
The Roadway Data Improvement Program (RDIP) focuses on helping with an agency's process and practices for collecting, managing, and utilizing their roadway data.
Technical assistance can help your agency improve data collection across these key areas:
Roadway Data Collection and Technical Standards
Data Analysis Tools and Uses
Data Management and Governance
Data Sharing and Integration
A technical assistance team provided by the RDIP reviews and assesses a state's roadway data system for the content of the data collected, ability to use, manage and share the data and to offer recommendations for improving the roadway data. The RDIP also examines the State's ability to coordinate and exchange roadway data with local agencies such as, cities, counties and MPOs. The RDIP is ultimately intended to help states improve the roadway data the State uses to develop their Strategic Highway Safety Plan (SHSP), which supports the State's Highway Safety Improvement Program (HSIP).
More information about RDIP is available in the Roadway Data Improvement Program: Supplemental Information Resource.
From 2013 to 2016 a technical assistance team visited 13 State and Federal entities. They noted findings of current practices and developed recommendations to improve data collection, technical standards, data analysis tools, data management and governance, data sharing, and integration. These findings are available in the RDIP Final Report.
Apply to the RDIP
Agencies may initiate the RDIP process by completing and submitting the Office of Safety's online technical assistance application. Please note: When you arrive at the application, the "Data and Analysis Tools" option – the option needed to initiate RDIP – will be pre-selected on the application. Simply fill in the other fields on the application and follow the instructions .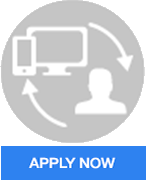 Last updated: Friday, September 2, 2022