To place non-keyboard text symbols in MicroStation, use the Insert Symbol icon in the MicroStation Text Editor.
This brings up a dialog showing all of the symbols available for the active font. This listing is identical to what can be found in the Windows Character Map. Double click on the desired symbol to select the text.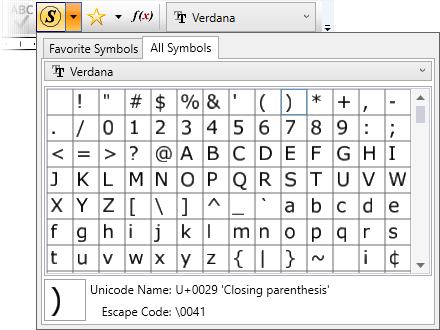 Some commonly used symbols have been placed in the Favorite Symbols tab in addition to the two that come with MicroStation. Just select the desired symbol from the list.
Warning: While it is possible to add symbols to the custom list by selecting Add to Favorites... when right-clicking a symbol; be warned that when the WorkSpace gets changed, the modified list will be replaced with the default list.
Updated:
Wednesday, March 31, 2021