(Re)Introducing Gloria Shepherd, FHWA's New Executive Director
Gloria Shepherd, the Federal Highway Administration's newly minted Executive Director, is as close to a "household name" as you can be inside an agency with an annual budget of over $67 billion and a nationwide workforce of nearly 2,700 people spanning all 50 States, Puerto Rico, and the District of Columbia. But after 23 years at FHWA, Gloria has built a name for herself as someone who delivers results and trains future leaders while doing so.
Shepherd started with the U.S. Department of Transportation's Federal Highway Administration by managing 14 transportation professionals and a budget of over $100 million as director in the Office of Human Environment beginning in 1999. In her first role, and all those leading up to this latest, her leadership and support of colleagues and staff have been witnessed firsthand and relied upon across FHWA and the Department.
"It's so important, especially with the implementation of the Bipartisan Infrastructure Law [BIL], to have someone who can help us mentor and groom leaders, and Gloria has been passionate about that," USDOT Deputy Assistant Secretary for Administration Keith Washington says. "Succession planning is becoming more and more pivotal to meeting the mission of this Department. Time and time again, Gloria has been instrumental for us, by participating in Qualification Review Boards for staff who want to be Senior Executive Service [SES]-qualified," he adds.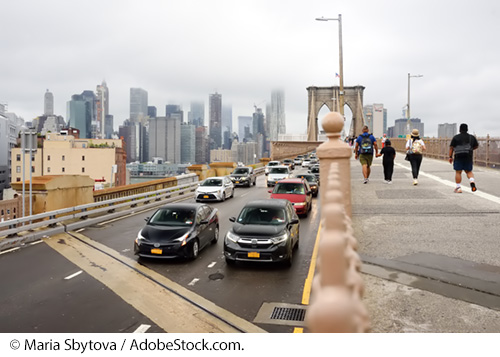 FHWA Associate Administrator for Administration Arlan Finfrock echoed Washington's comments, noting that "Gloria has devoted tremendous time and energy into this area, especially with her involvement in the Road to the SES training sessions. She is always willing to take time to talk with employees about their career development."
Asked to describe her leadership abilities, Finfrock states, "Gloria has the courage of her convictions, is always willing to champion and advocate for issues she believes are important and has a keen understanding of the workings of the agency and the needs of its partners. Combining this with her tenacity and perseverance, she will be a strong advocate for FHWA programs and the needs of our workforce."
Shepherd is the first woman, first African American, and eleventh individual to hold the position of Executive Director since FHWA's founding in 1971.
In an FHWA press release announcing her selection (https://highways.dot.gov/newsroom/us-department-transportation-announces-gloria-shepherd-selected-executive-director-federal), she says, "I am humbled by the opportunity to serve as the next Executive Director of FHWA. It does not fall short on me the enormous responsibility that comes with the position. I am grateful that history has allowed me to fulfill the dreams of my parents and relatives who have gone on and bent their shoulders low, so I could stand on them in this position of public service. I am confident with the help of all the talented people in FHWA, we will not only fulfill our mission but reach new horizons."
Her first order of business as Executive Director will be continuing to implement new programs and changes to existing ones made possible by more than $350 billion in funding under BIL.
"We live in a once-in-a-generation time for our Nation's roads, bridges, highways, crosswalks and bike lanes," she notes. "It's an honor and a privilege to play a role in their modernization and making travel safer for everyone who relies on them to get where they're going."
Neural networks of tools can be used in artificial intelligence to advance data-driven projects and research. Such tools are applied in data science and will be a commonplace element of FHWA one day.

New Laboratory to Explore Data Analytics for Transportation Professionals
by James Pol, Craig Thor, and Yusuf Mohamedshah
Every discipline related to planning, developing operations, and maintaining a roadway network is data dependent. For decades, different disciplines established specialized practices for gathering data that address key questions and considerations. As each discipline has evolved, the amount of data collected has increased. The Federal Highway Administration (FHWA) hosts critical data stores that enable State and local agencies, industry, academia, and the public to analyze and determine solutions for specific problems. Since 2000, for example, the Highway Performance Management System was cited in nearly 2,600 academic articles.
As FHWA's partners and stakeholders have become more data driven, practitioners have grown more sophisticated in their analytical practices. The advent of "big data" in recent years has posed a substantial challenge to data production and management. Transportation professionals in every discipline increasingly rely on data from nontraditional sources (e.g., demographic data from the Census or fatal injury data from the Centers for Disease Control and Prevention) and performance measurement data. A greater number of sensors from infrastructure, third-party providers, and vehicle-based sources are also providing additional data.
The ability to collect different data elements and categories in large volumes has led to less specialized, or single-use data collection. As a result, data collection has become more efficient, as collectively we are moving from a "collect once, use once" paradigm to a more domain-agnostic approach that offers more opportunities to turn data into knowledge. Frequently, data collected for one purpose can be used for many other disciplines. Data science efforts can help practitioners learn how to effectively leverage the large amounts of data that are available from multiple domains to answer specific questions.
What Is PANDA?
A need exists to build up FHWA's data science capabilities to meet the demands of increasingly big data-oriented transportation practitioners and stakeholders. After talking with various FHWA subject matter experts, the agency's leadership has agreed to create a data science laboratory, PANDA (Path to Advancing Novel Data Analytics), providing access to advanced analytical tools.
PANDA will grow FHWA's data science capabilities and address the phenomenon of "data rich, information poor," in which there is a lot of data produced for a specific purpose and the data are not reused effectively for other purposes. PANDA will offer access to analytic tools and methods that can help researchers turn data into knowledge with real-world impact.
PANDA reflects FHWA's experiences supporting research using machine-learning, machine vision, and big data analysis. This work has demonstrated a need for advanced analytics within the agency. The types of data that are relevant to a specific domain may be different, but the tools and techniques needed to transform that data into information are often cross-disciplinary.
PANDA addresses the following items noted by FHWA subject matter experts who responded to a survey exploring the concept:
Understanding the data and analytics needs specific to FHWA business units.
Difficulty gaining access to data/stove-piped data (data that are difficult to access and interpret).
Difficulty gaining access to tools/software.
Desire for improved data automation for data-driven decision-making.
Desire for an elevated base level of statistics and data analytics skills within the units and across offices.
PANDA Supports FHWA's Mission
PANDA will enable advanced analytics capabilities, including multidiscipline analytics. These technologies will provide FHWA researchers with new tools to explore transportation-related questions outside the constraints of a particular domain or traditional analytical approach.
Some examples of these tools include:
Economy and operations optimization: Developing advanced tools that will enable States to monitor real-time traffic and predict patterns across the United States rather than just a street, intersection, area, or region.
Economy and best use of system: Working with the Internet of Things system (physical objects with sensor capabilities connected with other devices and systems over the Internet or a communications network) to:

Predict when businesses and individuals will need products and the ensuing traffic patterns, freight movement, and deliveries of items to homes and businesses.
Move from a "just-in-time" approach to a synchronized approach for all transportation movement.
Help to establish a system-of-systems approach by identifying the interconnected elements of transportation and the relationships between different systems.

Operations and safety optimization: Enabling automated vehicles to communicate trillions of data points in realtime and provide intelligent decision-making on an individual and collective basis.
Infrastructure improvements:

Enabling integration of disparate and complex datasets characterizing design, materials, construction, weather, traffic (volumes and load) to support improved infrastructure resiliency and sustainability and more effective infrastructure asset management.
Integrating sensor data into infrastructure health monitoring that influence the utility and life cycle of the infrastructure elements.

Environment optimization: Scheduling transportation freight movements to optimize low traffic and reduce gas emissions and impacts on the environment.
Financial improvements: Analyzing contracting history to determine cost overruns and improving research and construction contracting to save taxpayers money.
Safety enhancements:

Identifying methods for enhancing traffic safety prediction models and new methods for evaluating the effectiveness of countermeasures through the integration of novel approaches and new data elements that have an impact on safety.
Aiming to identify and understand the relationships that have an impact on the safety of the transportation system and provide near real-time accident prediction to traffic control centers.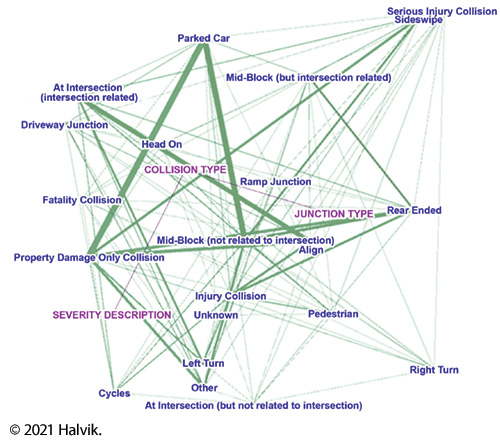 PANDA's Targeted Audience
PANDA has been established as a minimum viable product (a version of a product with just enough features to be used by early users who can provide feedback for future product development) to demonstrate the rudimentary capabilities of the laboratory. PANDA aims to be an FHWA resource that enables researchers and staff across the agency to collaborate on new analytics projects using cutting edge methodologies. Eventually, FHWA plans to expand access to qualified external users for specific research and analytics. PANDA was constructed in a research cloud—a cloud environment—to facilitate FHWA/stakeholder joint analysis and collaboration.
PANDA's Current Status
In its initial operating capability stage, PANDA is working to carry out research activity using artificial intelligence and machine-learning (AI/ML) tools.
FHWA is developing use cases (descriptions of how the system will work for specific applications) for each transportation discipline and implementing high priority use cases as proof of concept in PANDA. As FHWA continues developing the initial operating capability, the effort to define PANDA will focus on the following:
Establishing access protocols, data governance, and pricing mechanism for long-term sustainability.
Developing a catalog of research projects, AI/ML tools used, and research results.
Preparing a physical space for PANDA to be part of Turner-Fairbank Highway Research Center tours in McLean, VA.
PANDA's development is helping FHWA advance its capabilities to provide effective data science-related support to its stakeholders. As FHWA becomes more proficient in working with PANDA's data analytics tools enabled through PANDA, there will be shifts in how the agency conducts its work as significant as migrating away from the use of slide rules (mechanical analog computers) more than a generation ago. Preparing FHWA for the future will require that its capabilities in advanced data analytics grow along with the stakeholders it serves.
James Pol, P.E., PMP, is the technical director for safety research in the Office of Safety and Operations Research and Development (R&D). His 23 years of experience with FHWA has involved working with operations, safety, and intelligent transportation systems.
Craig Thor, Ph.D., is the chief scientist at Turner-Fairbank Highway Research Center. He has worked at FHWA for more than 12 years. Dr. Thor holds a Ph.D. in biomedical engineering from Virginia Tech.
Yusuf Mohamedshah is a research highway safety specialist in the Office of Safety and Operations R&D. He has more than 30 years of experience with FHWA managing various data laboratories, including the Highway Safety Information System, and PANDA. Mohamedshah holds a master's degree in civil engineering from Virginia Tech, and a bachelor's degree in civil engineering from Mumbai University.