Weather-Savvy Roads Can Save Lives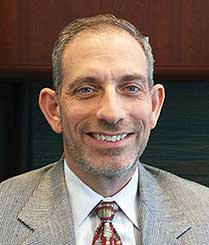 Heavy rain, snowstorms, dense fog, and other adverse weather conditions can have significant impacts on the safety and mobility of road users. Over the past decade, nearly a quarter of all vehicle crashes occurred under adverse weather conditions, translating into almost 6,000 deaths and 450,000 injuries each year. Likewise, the delays associated with adverse road weather can have profound and lasting economic impacts.
To mitigate these impacts, the Federal Highway Administration's Road Weather Management Program has been promoting the Weather-Savvy Roads initiative through the fourth round of FHWA's Every Day Counts program. The Weather-Savvy Roads initiative enables transportation and public works agencies to be more proactive in managing their transportation systems before and during weather events.
Specifically, Weather-Savvy Roads focuses on two measures. The first, Pathfinder, supports increased collaboration among State departments of transportation, the National Weather Service, and weather service contractors in order to translate anticipated road conditions and weather forecasts into clear, concise, consistent, impact-based messages for the traveling public. The second solution, Integrating Mobile Observations, promotes the collection of mobile weather, road, and vehicle data from agency fleets to improve situational awareness of road conditions and feed into forecasts regarding weather that could affect roads.
The timing of weather events, along with traffic levels and road conditions, can magnify significantly the impact of adverse weather. Effective collaboration and data collection are not just helpful, but also are essential to effective management of traffic, road maintenance, and assets. They also are critical to manage and measure system performance. For example, when surveyed, nearly all Utah travelers had received Pathfinder-based information about a weather event, with the majority changing their travel plans as a direct response. In Michigan, the DOT used 25 percent less salt as a direct result of implementing Integrating Mobile Observations, leading to an annual cost savings of $2.1 million.
Simply put, a more complete picture of real-time and forecasted conditions and associated impacts across a transportation network facilitates improved decisions on road weather management by decision makers, operators, maintenance crews, and the public. Pathfinder and Integrating Mobile Observations deliver easily implementable solutions that provide significant safety and mobility benefits, along with substantial cost savings foragencies.
As evidence of interest in this topic, over half of all States recognized the value of the Weather-Savvy Roads initiative and selected it for accelerated deployment during this Every Day Counts cycle. FHWA is pulling together various resources and technical guidance documents to help agencies move forward with implementing the Pathfinder and Integrating Mobile Observations solutions as part of their Every Day Counts programs.
For agencies interested in learning more and becoming active in Weather-Savvy Roads deployments, please check out https://collaboration.fhwa.dot.gov/dot/fhwa/RWMX/SiteAssets/home.aspx or contact Paul Pisano at paul.pisano@dot.gov.
Doing so could save lives on your State's highways!
Paul Pisano
Team Leader, Road Weather and Work Zone Management
Office of Transportation Operations
Federal Highway Administration