Along the Road
"Along the Road" is a hodgepodge of items of general interest to the highway community. But this is more than a miscellaneous section; "Along the Road" is the place to look for information about current and upcoming activities, developments, and trends. This information comes from Federal Highway Administration (FHWA) sources unless otherwise indicated. Your suggestions and input are welcome. Let's meet along the road.
Policy and Legislation
Attainment Areas Must Come Under Conformity Rules
On Feb. 10, 1995, the U.S. District Court for the Northern District of California reversed its previous ruling of Oct. 13, 1994, and ordered that the Clean Air Acts' conformity requirements be applied to air quality attainment areas. Final regulations, extending both transportation and general conformity to attainment areas, must be issued in 270 days. This case was initially brought to force the Environmental Protection Agency (EPA) and the Department of Transportation (DOT) to publish conformity regulations. After the regulations were issued, plaintiffs contended that they were incomplete because they did not cover attainment areas. In reversing its prior ruling, the court concluded that the conformity requirements clearly apply to all areas. DOT will be urging the Justice Department to appeal this order.
States to Get More Flexibility in Project Authorization
A notice of proposed rulemaking was published in the Federal Register Feb. 17, 1995, for the Federal-Aid Program regulation on project authorization. The proposed regulation would update the current regulation to reflect statutory changes to Title 23 and would also modify the regulation to provide the states more flexibility in the project authorization process.
Management and Administration
DOT Budget Presented to Senate
Secretary of Transportation Federico Peña presented the proposed fiscal year (FY) 1996 budget for DOT to the Senate March 2, 1995. Peña said the proposed budget keeps DOT "at the cutting edge of the president's effort to create a leaner, more effective government." The secretary presented a $36.9 billion budget, which is $2 billion less than the budget enacted for FY 1995. The budget proposes to consolidate funding programs, provide greater decision-making authority for the states and localities, and reduce the number of civilian employees by 6,000 from the FY 1993 level. The proposed budget supports DOT's reorganization plan to consolidate the 10 DOT administrations into three, reflecting intermodal, air, and Coast Guard operations. Funding for infrastructure will be reduced by $2.3 billion, which will be made up largely through program simplification and innovative funding techniques. The department's 30 separate capital grant programs will be consolidated into a new $24.4 billion Unified Transportation Infrastructure Investment Program (UTIIP), which accounts for two-thirds of the budget. UTIIP is designed to give greater flexibility and discretion to state and local decision-makers. State and local activities under UTIIP include a $10 billion Unified Allocation Grant that is provided directly to states and localities to enable them to decide which investments meet their needs. Also included is $2 billion for State Infrastructure Banks, which will stretch taxpayer dollars by leveraging federal seed money in partnership with local governments and private interests. A total of $8.4 billion is proposed for interstate highways, the National Highway System, and roads on federal lands.
Big Trucks Must Have Antilock Brakes
On March 7, 1995, Secretary Peña announced a requirement that heavy trucks, tractors, trailers, and buses be equipped with antilock braking systems. In addition, heavy buses, tractors, and single-unit trucks will be required to meet stopping distance criteria from a speed of 60 mi/h (100 km/h). "This new requirement will prevent about 29,000 crashes involving up to 500 deaths and 25,000 injuries annually," Peña said. "This is an important step in reducing the number of heavy truck crashes that result from loss of control, skidding, and jackknifing."
FRA Proposes Highway-Rail Crossing Rule
On March 2, 1995, Federal Railroad Administrator Jolene M. Molitoris announced a proposed rule on the selection and installation of highway-rail grade crossing warning systems across the nation. The proposal is part of the DOT Highway-Rail Grade Crossing Action Plan initiative, announced in June 1994, to reduce the number of crossing and trespasser accidents and fatalities. In 1993, such accidents accounted for 1,149 deaths nearly 90 percent of fatalities in railroading. The proposed rule would require railroads to provide state highway authorities with operating information, such as the number and speed of trains that go through any public crossings and future plans for increases in rail traffic. Currently, most railroads volunteer this information, which helps states to better plan and invest in transportation corridor improvements. The rule would also prohibit railroads from unilaterally selecting and installing warning systems at public highway-rail crossings; they would be required to work through the state planning and prioritization process.
Denver Approves Strict Pollution Cap
Colorado's Air Quality Control Commission voted to restrict the growth of the Denver metropolitan area's particulate pollution from the current 37.4 metric tons (t) each day to 39.9 t daily. The region's suburban mayors and chambers of commerce had supported a plan to increase the daily limit to 54.4 t. The relatively small increase for particulates has been viewed as a major coup for the area's environmental advocacy groups and the cities of Denver and Boulder. The more restrictive cap places great pressure on the area's transportation planners to compensate for the projected growth in suburban-exurban traffic, which has been growing at a pace double that of the overall population. The decision provides a three-year grace period during which transportation programs can be approved using the 54.4-t limit. By Jan. 1, 1998, however, regional planners must begin using the 39.9-t limit.
DOE Asks FHWA to Join Alternative Fuels Committee
Responding to President Clinton's Executive Order 12844, the Department of Energy is organizing the Interagency Alternative Fuels Committee, which includes members from at least nine federal agencies. FHWA has been asked to participate. Funds from the Congestion Mitigation and Air Quality Improvement Program (CMAQ), created by the Intermodal Surface Transportation Efficiency Act of 1991, are available for states to support public fleet conversion if the program is mandated by the Clean Air Acts or is identified as a control strategy in the State Implementation Plan (SIP). Should alternative fuel technology become a more active component of SIPs, CMAQ funds would be available if states choose to use their allocation to support this possible shift in strategies.
Virginia Involves Historically Black Colleges
As part of the efforts of FHWA's Virginia Division to involve historically black colleges and universities (HBCU) in the transportation community and to increase awareness among minority students about career opportunities in the transportation industry, division representatives met with Hampton University officials to discuss the Summer Institute Program pioneered by South Carolina University and FHWA's Region 4. The division hopes to establish the program in Virginia through a cooperative effort with Hampton University and the state department of transportation.
Native American Remains Found at Georgia Construction Site
The Georgia DOT, Eastern Band of the Cherokee Indians, the Georgia Department of Natural Resources, and FHWA executed a Memorandum of Understanding (MOU) regarding the discovery of Native American remains on a bridge construction project in Floyd County, Ga. The MOU represents the first executed agreement under the Native American Graves Protection and Repatriation Act of 1990 in Region 4. GDOT/FHWA twice provided transportation from Cherokee, N.C., to the site for tribal council members. Representatives of GDOT and FHWA participated in reinterment ceremonies conducted on site. A courtesy copy of the MOU was provided to the Western Band of Cherokee Indians for their information; the Western Band relinquished all decision-making on this matter to the Eastern Band.
AASHTO Forms New Civil Rights Subcommittee
Recently the American Association of State Highway and Transportation Officials (AASHTO) Board of Directors approved a new Administrative Subcommittee on Civil Rights. The new subcommittee will research and evaluate the effectiveness of external civil rights programs including Disadvantaged Business Enterprise, Women's Business Enterprise, Equal Employment Opportunity, On-the-Job Training, Non-Discrimination (Title VI), Americans with Disabilities Act, Supportive Services, and other issues.
Technical News
ATMS Work Continues in Atlanta
Currently, 26 Advanced Traffic Management Systems (ATMS) projects in Atlanta have been let to construction. Two more projects are scheduled for the June and July lettings, which will basically complete the freeway portion of ATMS. The remaining construction work will be mostly non-freeway communications, surveillance, and field devices, including video monitoring systems, closed circuit television, signals, and kiosks.
Transportation Engineers Examine Japanese Earthquake Area
Four transportation engineers were part of the 18-person group of U.S. engineers and scientists who went to Kobe, Japan, Feb. 10, 1995, to conduct a post-earthquake investigation of damage to structures and facilities. The earthquake provided a full-scale "laboratory" test bed from which current American and Japanese seismic design codes can be evaluated. The U.S. group, formed under the auspices of the U.S.-Japan Natural Resources Development Program (UJNR), was organized into five teams to investigate seismological and geological phenomena, transportation structures, buildings, lifelines and geotechnical effects, and fire. The transportation team included Jim Cooper, chief of the Structures Division at FHWA's Turner-Fairbank Highway Research Center; Dr. Michael Whitney from FHWA Headquarters' Bridge Division; Li-Hong Shen of the California Department of Transportation; and Dr. Ian Buckle from the National Center for Earthquake Engineering Research. Cooper and Whitney returned to Washington, D.C., Feb. 21. The National Institute of Standards and Technology, which is part of UJNR, will publish a report on the investigation.
Special Pavement Study Conducted in South Carolina
The Pavement Division of FHWA's Office of Engineering is conducting a special case study with the South Carolina DOT in preparation for FHWA Demonstration Project108. This is the third case study in a series of six that will produce valuable engineering examples to illustrate to other state DOTs use of pavement management performance data to analyze the cost-effectiveness of pavement design, rehabilitation, and preventive maintenance treatments. This demonstration will provide DOTs with sound engineering tools that can provide justifiable and cost-effective information on the states' network-level pavement preservation programs. As required by the Pavement Management Systems provision of the Intermodal Surface Transportation Efficiency Act of 1991 (ISTEA), this pavement engineering information will be used by the states as input in developing the State Transportation Improvement Plan (TIP).
More Demos Staged in Wilkes-Barre/Scranton Area
Various demonstration projects have been authorized by Congress for improvements to I-81 in the Wilkes-Barre/Scranton, Pa., area. Authorized demonstration funding exceeds $20 million.
Maryland Has Statewide Operations Center
Maryland's Statewide Operations Center was scheduled to be operational in the spring of 1995. State highway personnel will monitor and control traffic flow on Maryland's freeway system. It will control incidents by monitoring and directing incident response resources to events such as simple vehicle breakdown, multivehicle collisions, hazardous waste accidents, and weather emergencies. Over the next several years, the state will expand the network of closed circuit cameras, traffic monitors, and variable message signs in the field.
Maryland Gets $35 Million in ITS Projects
FHWA's Maryland Division authorized $35 million for Intelligent Transportation System (ITS) projects on I-270, I-97, and I-595. These projects will result in integrated systems of variable message signs, TV cameras, traffic detectors, pavement sensors, travelers advisory radio, and fiberoptic communications. To accelerate construction, an innovative contracting process will be used in which the contractor will bid on estimated quantities based on general plans and specifications for the corridor. After the contract is awarded, the contractor will be given task orders based on detailed designs. The division successfully encouraged the use of partnering concepts where the contractor will participate in the design of the task order. It is expected that this partnership relationship will result in cost and time savings as the expertise of the contractor is tapped.
Safety Program in Florida is Successful
In 1994, traffic fatalities were down 21 percent in Polk County even though fatalities statewide were up 8 percent. Polk County's Community Traffic Safety Program (CTSP) team is the most successful of Florida's eight active CTSP teams. Critical to the success of the team has been the active use of the four E's engineering, enforcement, emergency services, and education. One of the team's proactive efforts, as a part of FHWA's demonstration project for the evaluation of automated enforcement equipment, was the installation of cameras at several intersections to record red-light violations.
Mobile Sources Contribute to Air Quality Improvement
Prevailing trends in air quality point to the continued success of emissions control programs throughout the country. Mobile sources, in particular, have registered consistent progress, as cleaner, more efficient vehicles occupy a growing portion of the overall fleet mix. Overall levels of hydrocarbons dropped 11 percent from 1983 to 1992, while the decline in highway vehicle hydrocarbons was 39 percent. Similarly, carbon monoxide emissions decreased 25 percent overall, but the emissions of highway vehicles dropped 30 percent. Total emissions of nitrogen oxides (NOx) actually increased 5 percent over the same period, but isolated highway NOx levels recorded a 5 percent decrease.
Vermont Saves Its Amtrak
Vermont has apparently saved Amtrak service to the state for at least a year. Working with Amtrak officials and the state legislature, the Vermont Agency of Transportation has reached tentative agreement with Amtrak to continue service. As currently proposed, the state will provide a subsidy of around $600,000; Amtrak will raise fares by about $5; service will terminate at St. Albans (rather than proceeding to Montréal); and Vermont and Amtrak will devote special effort to market the service. Canadian officials are now looking at what they would need to do to facilitate the service from St. Albans to Montréal.
Maryland Moves Toward 65 mi/h
The Maryland legislature is expected to pass HB 405, which will raise the speed limit on rural interstates and other qualifying expressways to 65 mi/h (105 km/h). This legislation has the strong support of Governor Glendenning. The State Highway Administration (SHA) and FHWA's Maryland Division are currently reviewing the freeway and expressway system on a segment-by-segment basis to determine those segments qualifying for higher speed limits. SHA traffic engineers were charged with the task of completing a draft report by late March. It is anticipated that SHA may request further administrative determinations beyond those identified in previous guidance.
Maryland Makes Plans to Go Metric
Maryland recently made a major commitment to metrication with the authorization of a $2 million project to advance the Maryland SHA's metrication effort. Individual SHA responsibility centers were charged with developing specific work plans to be combined into a draft SHA-wide work plan in March 1995.
Florida Promotes Careers in Transportation
Transportation Day 1995 was a resounding success. The two-day event, designed to interest students in a career in transportation, was held at the Florida A&M University/Florida State University School of Engineering campus Feb. 22, 1995, and at the Florida A&M University campus Feb. 23, 1995. This was a joint effort between the FHWA's Florida Division, the Florida DOT, and Florida A&M University as part of the division's HBCU tri-party partnership efforts. FHWA had exhibits covering safety, TravTek, women in highway construction, HBCU, and FHWA's Dwight David Eisenhower fellowships. FDOT had displays on high-speed rail, safety, aviation, environment, beautification, bridge design, and computer-aided design. The TravTek "smart car" stole the show. The event was covered by local radio and television stations.
Florida Seeks Bids for High-Speed Rail
On Feb. 24, 1995, the Florida DOT published a request for proposals (RFP) for a high-speed rail system linking Tampa, Orlando, and Miami. The RFP gives private firms until Oct. 31, 1995, to submit a technical proposal, financial plan, and implementation schedule for the project. The state anticipates awarding a franchise next year. State rail planners have devised a plan that gives bidders maximum flexibility in designing a system that could be operational sometime between 2000 and 2005. A major difference between this plan and previous efforts is that FDOT committed to provide as much as $70 million a year for 25 years beginning in 1997.
Tennessee Starts Emergency Call-In Service
Representatives from the FHWA's Tennessee Division Office, the Tennessee State Senate, Tennessee DOT, Tennessee Department of Safety, and cellular phone companies throughout the state met recently to finalize details of a highway emergency call-in system that has been under development for more than a year. All of the nine cellular phone companies in Tennessee have agreed to provide free, emergency call-in service to customers reporting accidents, drunk drivers, or other highway emergencies. The calls will be routed to the nearest Highway Patrol office. This system is expected to drastically reduce response time to accidents and, thereby, save lives, minimize congestion, and prevent secondary accidents. The only cost to the public is approximately $40,000 to install signs advertising the system along the major routes in the state. The system should be operational before the delivery date of this magazine.
Georgia Division Wants Training Program for Women
FHWA's Georgia Division Office has requested $250,000 of Supportive Services funds from the Office of Civil Rights to finance an innovative training program to increase female participation in the highway construction industry. Commitments of active participation have been received from the Georgia Department of Labor's Construction-Related Employment for Women in Atlanta (CREW-Atlanta), Georgia Highway Contractors Association, and Georgia DOT. If approved, an agreement would be developed with Albany State College, an HBCU, to monitor the participants' training and employment.
Michigan and State ACEC Establish Partnership
The Michigan DOT entered into a formal partnering agreement with the American Consulting Engineers Council/Michigan (ACEC/M) last fall. A joint conference was recently held as the first tangible product of this new partnership. MDOT explained their new pre-qualification process as well as their re-engineered consultant procurement process. Roundtable discussions were held to discuss mutual problems and issues and to explore ways to resolve them.
Driving Costs Increase
The average cost of owning and operating a new vehicle rose 1.8 cents to 41.2 cents per mile (1.6 kilometer) this year, according to the American Automobile Association (AAA). The 1995 edition of AAA's "Your Driving Costs" reports increases in vehicle depreciation costs and higher finance charges on new car loans account for much of the rise. Fuel, oil, and maintenance rose only slightly, helping to limit the increase. Motorists can expect to pay $6,185 in 1995 to own and operate a vehicle; this is an increase of $269, or 4.5 percent, from 1994. The cost estimates are based on a four-year, 60,000-mile (100,000-kilometer) ownership period and are a composite national average of three domestically built 1995 cars a subcompact Ford Escort LX, a mid-size Ford Taurus GL, and a full-size Chevrolet Caprice equipped with air conditioning, automatic transmission, power steering, AM/FM stereo, driver-side air bag, antilock brakes, cruise control, tilt steering wheel, tinted glass, and rear-window defogger. A detailed breakdown of expenses is included in "Your Driving Costs," which is available from AAA-affliated clubs or by sending a self-addressed, stamped business envelope to: Your Driving Costs, Box 75, 1000 AAA Drive, Heathrow, FL 32746-5063.
- AAA
CERF Compiles List of Most Urgent Public Works
The Civil Engineering Research Foundation (CERF), which is affiliated with the American Society of Civil Engineers, surveyed 800 municipal officials nationwide to compile a list of the most urgent public works issues. This survey was the first step of a five-step technology transfer process to bring infrastructure-related technology developed in federal laboratories to the nation's public works community. The five-step process needs assessment, technology matching, market potential evaluation, partner identification, and implementation demonstration was developed jointly by CERF, the U.S. Army Corps of Engineers, FHWA, EPA, and the Bureau of Reclamation.
- CERF
CERF's 16 Most Urgent Public Works Issues
Pavement maintenance and repair.
Compliance with Americans With Disabilities Act.
Wastewater collection systems repair.
Residential solid waste collection management.
Building system maintenance.
Construction site safety.
Road drainage.
Stormwater (National Pollutant Discharge Elimination System compliance).
Waste composting.
Asphalt performance.
Pavement inspection and management.
Bridge maintenance and repair.
Hazardous waste recycling.
Solid waste separation techniques.
Road markings and signs.
Hazardous waste worker safety.
IDEA Issues Three New Program Announcements
The Innovations Deserving Exploratory Analysis (IDEA) Program of the National Research Council's Transportation Research Board recently released three new program announcements for 1995-96. IDEA is a continuing program designed to foster innovative concepts for relating technologies, systems, processes, and methods for application to transportation systems and intermodal transportation practice. All IDEA awards are fixed price contracts that are generally no more than $100,000 and must be completed within 12 months. The 1995-96 programs are: the National Cooperative Highway Research Program (NCHRP)-IDEA Program, which addresses new concepts and products for the design, construction, maintenance, and safety of highway systems; the ITS-IDEA Program, which addresses advanced concepts for intelligent transportation systems for highway and rail systems; and the TRANSIT-IDEA Program, which addresses cost-effective solutions to enhance ridership and improve the efficiency of transit systems. For more information or for copies of the program announcements, please contact the IDEA Program Office (tel: 202-334-3568; fax: 202-334-3471).
- IDEA
Public Information and Information Exchange
FHWA Co-Sponsors Environmental Justice Conference
In a collaborative effort, FHWA and the Environmental Justice Resource Center at Clark Atlanta University conducted an environmental justice conference May 11-13 in Atlanta, Ga. The focus of the conference was on building partnerships and participatory processes to ensure that environmental justice concerns are fully integrated into transportation decision-making. The Federal Transit Administration and the Federal Railroad Administration were co-sponsors.
FHWA Streamlines Distribution of Congestion Management Information
The Metropolitan Planning Division of FHWA's Office of Environment and Planning recently produced its second issue of the Congestion Management News (CMN). CMN contains information about technical and institutional issues related to mobility, congestion, and the ISTEA-required congestion management system (CMS). Included are highlights of recent research and CMS implementation experiences, as well as leads on available resources and upcoming meetings related to practice and problems in the field. Response to the newsletter has been extremely positive, especially from practitioners seeking technical assistance with the CMS. CMN uses a "piggy-back" distribution method; this allows CMN to be distributed with several major professional publications and on several electronic bulletin board systems, eliminating the need to maintain a CMN mailing list. Monica Francois (Tel: 202-366-6072; Fax: 202-366-3713) is the managing editor for the newsletter.
U.S. and Mexico Reach Several Agreements
The third meeting of the U.S.-Mexico Joint Working Committee (JWC) was held in Rio Rico, Ariz. The meeting resulted in several agreements. The scope of services and schedule for a jointly funded $2.5 million study was accepted; this study will form the basis for supporting a joint land transportation planning process along the border. The Geographical Information System (GIS) work, jointly conducted by FHWA and the Mexican government, will serve as the technical framework for the data collection and analysis of the study. The GIS data and maps will also be made available to the border states. The development and implementation of a borderwide, information-sharing computer network will be actively pursued. As a result of the very successful technology exchange activities of several states, the JWC will work to develop and implement borderwide programs. The next meeting of the JWC is scheduled for June 29 in Guaymas, Sonora.
Personnel
Lamm Steps Down From ITS America and HUF Posts
On Jan. 16, 1995, Lester Lamm gave up his posts as president of both the IntelligentTransportation Society of America (ITS America) and the Highway Users Federation (HUF).Lamm played a central role in creating and developing ITS America, serving as its first and only president since 1990. "He built the coalitions needed to lay the groundwork for what is now ITS America, and we are indebted to him for his vision and foresight," said Lawrence Dahms, former chairman of the ITS America Board of Directors. The ITS America bylaws do not call for a successor to Lamm; his duties will devolve to the executive director. Lamm was elected president of HUF in 1986 after a 31-year career with FHWA, including service as both the deputy administrator and executive director. He remains the senior consultant to the new HUF president. James Constantino, ITS America executive director, said, "Les is recognized worldwide as a leader in the highway transportation field, and his leadership and counsel will be sorely missed."
- ITS America
Fay Becomes President of Highway Users Federation
William D. Fay became the fifth president of the Highway Users Federation, succeeding Les Lamm, in January. Previously, Fay was executive director of the Product Liability Coordinating Committee, a coalition of more than 700,000 businesses and other organizations working with Congress to promote fair product liability laws. Prior to this, he was vice president of congressional affairs for the National Coal Association and administrator of the Clean Air Working Group, a national business coalition that worked for passage of effective and responsible clean air legislation in the 101st Congress.
- ITS America
Kay Is ITS America Board Chairman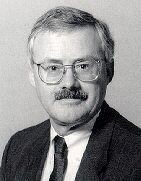 On March 17, Jack Kay, chief executive officer of JHK & Associates, assumed the chairmanship of the ITS America Board of Directors. He succeeds Lawrence Dahms, executive director of the Metropolitan Transportation Commission of the San Francisco Bay Area.
- ITS America
Caserta Is FHWA Engineer of the Year
Anthony S. Caserta is the recipient of the Federal Highway Administration's Engineer of the Year Award. Caserta is a tunnel engineer in the Bridge Division of the Office of Engineering.
Skok Receives "Roll of Honor" Award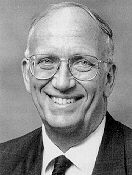 Eugene L. Skok Jr., Ph.D., was presented with the Asphalt Institute's prestigious "Roll of Honor" award at the Association of Asphalt Paving Technologists (AAPT) annual meeting March 26-28, 1995. Over the past 35 years, Skok has made significant contributions to the asphalt industry in pavement design and in evaluation of pavement materials. He is currently the director of research for Braun Intertec Corp. of Minneapolis and principal investigator in the North Central Region Coordination Office for FHWA's Long-Term Pavement Performance Division.
- Asphalt Institute
Conferences
Pacific Rim TransTech '95
More than 1,700 participants from more than 50 countries are expected at the 1995 Pacific Rim TransTech Conference in Seattle, Wash., July 30 to Aug. 2, 1995. Building on the success of the 1993 conference, this second Pacific Rim Conference will maintain the theme, "A Ride Into the Future," as international transportation professionals from the public and private sectors get together to look into the future of transportation-related technologies and issues. The Pacific Rim Conference is being held in conjunction with the Institute of Electrical and Electronics Engineers' (IEEE) 6th International Conference on Vehicular Navigation and Information Systems (VNIS). The four major areas of focus for the Pacific Rim Conference are: (1) Trade and Transportation: Policy and Planning, (2) Facilities and Finance, (3) Intermodal Innovations, and (4) VNIS '95/Advanced Technologies. In addition to more than 200 presentations by international experts, there will be a comprehensive exhibition, featuring more than 100 transportation-related products, systems, and concepts. Federal Highway Administrator Rodney E. Slater and Washington State Secretary of Transportation Sid Morrison will co-host the conference. The keynote speaker is Dr. Carl Sagan, Pulitzer Prize-winning author and host of Cosmos, the most widely watched television series in the history of American public television. The Emmy and Peabody Award-winning Cosmos was seen in 60 countries by about 500 million people.
- Wash. State DOT
XXth World Road Congress
The Permanent International Association of Road Congresses (PIARC) promises that the XXth Congress in Montréal Sept. 3-9, 1995, will uphold the tradition of outstanding international assemblies established by the first World Road Congress in Paris in 1909 and continuing through the last congress in Marrakesh, Morroco, in 1991. The vital international dimensions of road-related issues will be addressed in four special sessions pertaining to (1) major cities, (2) public policy on road safety, (3) the North American Free Trade Agreement, and (4) Latin America. The reports of 13 committees will be presented and debated; these reports are the result of four years of study and discussion by the committees. There will be a program of technical visits and social activities that will provide participants with a taste of both the business and entertainment sides of Montréal. Countries from around the world will show off new ways to manage highways in a vast technical and commercial exhibition.
- PIARC
1995 ASCE Transportation Congress
The American Society of Civil Engineers will hold the 1995 ASCE Transportation Congress in conjunction with its Annual Convention and Exposition and Construction Congress IV, Oct. 22-26, in San Diego, Calif. The purpose of the Congress is to look at the past, present, and future of transportation to obtain a critical evaluation of the transportation infrastructure needed to sustain the global economy. The focus will be on developing the consensus and participation required to bring about the necessary changes. There will be an exhibition of products and services from major suppliers of the transportation industry. Several technical field trips are planned.
- ASCE
International Conference on Traffic Safety for Latin American and Caribbean Countries
This conference will be held in São Paulo, Brazil, Dec. 4-7, 1995. It is sponsored by the Organisation for Economic Co-operation and Development and the Pan American Institute of Highways (PIH). The conference will consist of plenary meetings, technical discussions, roundtables, and technical visits. The objectives are to stimulate an awareness of safety issues to obtain sustainable financing for traffic safety programs; exchange experience about traffic safety trends and technologies; discuss concepts, strategies, actions, and effective programs for traffic safety; and evaluate the effectiveness of traffic safety programs in Latin American and Caribbean countries.
- PIH
Calls for Papers
8th International Conference of Asphalt Pavements
Organized under the auspices of the International Society for Asphalt Pavements (ISAP), this conference, to be held in Seattle, Wash., Aug. 10-14, 1997, is the eighth in the series known colloquially as the "Ann Arbor Conferences." These conferences have presented the latest developments in the mechanistic approach to flexible pavement design and rehabilitation with emphasis on high-quality research and its implementation into practice. The 1997 conference will embrace research and practice with respect to design, construction, and performance of flexible pavements. Authors are invited to submit five copies of a one-page synopsis describing the scope, findings, status of work, and subject area (either design, construction, or performance) under which the paper should be considered. The synopsis submission deadline is Oct. 31, 1995. Language for the conference will be English, and units of measure will be metric only. The conference technical advisory committee will complete the synopsis review process by Feb. 1, 1996, and will invite authors to prepare drafts, which will be due by Sept. 9, 1996. For more detailed information about the specific, appropriate topics under the three major subject areas; requirements for the preparation and submission of synopses; and other information relating to the conference, contact William Rogers (tel: 206-543-5539; fax: 206-543-2352; e-mail: uw-epp@engr.washington.edu) at the University of Washington, Engineering Professional Programs, 3201 Fremont Avenue North, Seattle, WA 98103.
- Univ. of Washington
NCHRP Projects Selected for 1996
The American Association of State Highway and Transportation Officials' Standing Committee on Research met in Washington, D.C., March 21 and 22 and selected the following projects for the National Cooperative Highway Research Program (NCHRP) in fiscal year 1996 (listed by project number and title):
1-35 Quantifying Life-Cycle Cost Benefits of Pavement Designs Incorporating Geotextiles as Separators
1-36 Determination of Pavement Damage From Super Single and Singled-Out Dual Tires
3-56 Systemwide Impact of Safety and Traffic Operation Design and Decisions for Resurfacing, Restoration, or Rehabilitation (RRR) Projects
3-57 Geometric Design Procedures for Controlled-Access Highways to Better Accommodate Incident Management
3-58 Extent of Red-Light Violations and Countermeasures to Reduce Them
3-59 The Justification and Design of Auxiliary Lanes, On and Off Ramps, and Freeway-to-Freeway Ramps
4-23 Aggregate Tests Related to Performance of Unbound Pavement Layers
4-24 HDPE Pipe Material Specifications and Design Requirements
5-15 Optimum Light Distribution for Vehicle Traffic Signal Indications
9-9 Refinement of SHRP Gyratory Compaction Technique
9-10 Applicability of SHRP Binder Tests and SUPERPAVE to Mixtures Containing Modified Asphalt Binders
10-47 Standards for Profile Measurement Accuracy
10-48 Study of Distress Data and Pavement Deflection Data to Determine Pavement Layer Characteristics
10-49 Improved Contracting Systems for Highway Construction Projects
10-50 Methods of Rehabilitating Rigid Pavements Concurrent with Heavy Traffic
10-51 Performance-Related Tests for Elastomeric Bridge Bearings
12-43 Life-Cycle Cost Analysis of Bridges
12-44 Standard Specifications for Moveable Highway Bridges
12-45 Development and Verification of Design Criteria and Specifications for Flexible and Rigid Large-Span Culverts
15-15 Improve Data Collection Methods for Roadway Feature Inventory, Database Update, and Mapping Update
17-13 Strategic Plan for Improving Roadside Safety
17-14 Effect of Median Width and Slope on the Frequency and Severity of Cross-Median Accidents on Rural Roadways
18-4 Long-Term Durability of Concrete Used in "Early-Opening-to-Traffic" Pavement Rehabilitation
20-43 Application of CD-ROM Technology for AASHTO Specifications
21-6 Applying Advanced Technology Particle Size Analyzer to Soil Sizing and Characterization
22-13 Performance of Roadside Barriers
25-12 Evaluation and Development of a Modified Wet Detention Pond as a Management Practice for Control of Highway Runoff Pollution and a Comparison to Traditional Dry Ponds
Project statements inviting proposals for research on most of these projects are scheduled to be issued during the second half of 1995, and research is expected to begin early in 1996. A preliminary announcement containing more details on these problems was distributed in April to all those on the NCHRP project-statement mailing list.
Prospective proposers may be added to the mailing list by writing to NCHRP RFP Mailing List, Cooperative Research Programs, Transportation Research Board, National Research Council, 2101 Constitution Avenue, N.W., Washington, DC 20418.