Transportation = Connecting People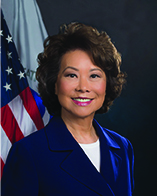 Transportation is deeply personal for most people. In my case, I particularly cherish a photo of my mother and sister standing next to our family's first new car: an Oldsmobile station wagon. We are immigrants. Before being able to buy this car, we had to rely upon the kindness of neighbors, other church members, and friends or the subway for transport. This car represented FREEDOM and INDEPENDENCE!!!
It had room for our family of five (parents and three daughters at the time), with space to spare! My father cheerfully drove our station wagon around the East Coast so we could see the sights in our new homeland. We took trips as a family to Acadia National Park in Maine; the Pocono Mountains in Pennsylvania; Bear Mountain near West Point; Cape Cod; Myrtle Beach, South Carolina; and Washington, DC, just to name a few. My parents were fascinated by the highways that they, as immigrants, viewed as testaments to America's modernity, ingenuity, and prosperity. Many people take the "scenic route" on road trips. Our family preferred the straight, uniform, consistent highways that symbolize efficiency and modern travel.
In 2020, more than 330 million Americans count on our Nation's transportation sector to help them safely get to where they need to go, to enable commerce, and to make possible the economic engine that leads the world. Transportation, and transportation safety, have never been more important.
Today, transportation is also synonymous with innovation—the mission of the Federal Highway Administration's Turner-Fairbank Highway Research Center. In partnership with universities, startups, and industry stakeholders, Turner-Fairbank has advanced transportation innovation, including new developments in materials, designs, operations, and safety. So, it was a pleasure to host the FHWA Research Showcase last fall at the U.S. Department of Transportation Headquarters. The FHWA Research Showcase event included demonstrations of the CARMASM platform, ultra-high performance concrete, hand-held instruments that can quickly determine the composition of highway materials, and a Hydraulics Laboratory robot that helps test for soil erosion. It was a wonderful illustration of how innovation is occurring in every aspect of transportation.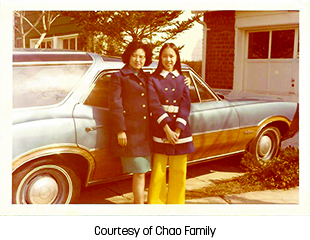 At USDOT, we are always working on ways to make transportation safer, more accessible, and better for everyone—today and in the future! At the Consumer Electronics Show in Las Vegas on January 8, 2020, I announced the new USDOT—White House joint initiative on automated vehicles (AV), Ensuring American Leadership in Automated Vehicle Technologies: Automated Vehicles 4.0. This initiative unifies AV efforts across 38 Federal Government entities to keep pace with the rapid changes occurring in this technology. AVs have the potential to save lives and prevent injuries, as well as restore mobility for millions of people who face transportation challenges, such as the elderly and people with disabilities.
AV technologies are not yet advanced enough to enable the wide-scale deployment of fully autonomous vehicles. But someday they will be. Meanwhile, we are seeing more automated features in new cars that are already improving safety on America's roads, such as blind-spot warning, adaptive cruise control, and automatic emergency braking, just to mention a few.
Safety innovations in vehicles, infrastructure, better driver behavior, and emergency medical services have reduced annual traffic fatalities by 34 percent since 1972. That achievement occurred while vehicle miles traveled increased more than 150 percent! The fatality rate in 1972 was more than four times higher than it is today.
2018 marked the second consecutive year of declining crash fatalities. Initial data for the first three-quarters of 2019 indicate another yearly decline. That means progress is being made. Yet, in 2018, 36,560 men, women, and children were killed in traffic crashes on America's roads. Most of those tragedies were preventable. So, there is much work to be done to further improve safety for all road users.
Let me mention two categories of road users who registered increased fatalities in 2018: pedestrians (6,283 fatalities, 3.4% increase and the highest total since 1990) and bicyclists (857 fatalities, 6.3% increase). In 2020, USDOT will host a Pedestrian Safety Summit to address the alarming rise in pedestrian fatalities. The Summit will provide a forum for attendees to identify best practices and solutions to better protect pedestrians. The event will include exhibits and demonstrations of ongoing research, emerging technologies, National Highway Traffic Safety Administration media safety campaigns, and examples of successful FHWA infrastructure countermeasures. Attendees will have the opportunity to collaborate in identifying the leading factors behind the rise in pedestrian fatalities, as well as offer solutions to help finalize a USDOT National Action Plan on pedestrian safety.
USDOT's commitment to safety includes a campaign against human trafficking. On January 28, 2020, the Department hosted the Put the Brakes on Human Trafficking Summit. America's roadways, railways, airways, and waterways are being used to facilitate this modern form of slavery. The transportation sector is in a unique position to help save victims of human trafficking from unimaginable suffering, abuse, and despair. And we are uniquely positioned to assist law enforcement in apprehending the perpetrators as well.
Hundreds of transportation leaders have taken a public stand against human trafficking. Over 440 have signed USDOT's Transportation Leaders Against Human Trafficking pledge. Corporate, labor, governmental, and non-governmental organizations in every mode of transportation are stepping up. They have committed to training over 1.2 million workers to help fight human trafficking. Multiple initiatives are underway to increase awareness of human trafficking and equip transportation industry employees and the public with strategies to fight it.
We are enlisting as many allies as we can to bring together the best efforts, the best strategies, and the necessary resources to battle against human trafficking. If your organization has not already signed USDOT's Transportation Leaders Against Human Trafficking pledge, please join the effort by contacting us at: trafficking@dot.gov.
Transportation is an exciting field to be in because there are many opportunities to make a positive difference for individuals, for communities, and for our Nation. The future of transportation is brighter than ever with the promise for advancing safety and mobility, and for improving the quality of life for all Americans.
Elaine L. Chao
U.S. Secretary of Transportation