Human Mosaics Move The Nation
FHWA is paving the way for harnessing diversity in the transportation industry by integrating the values of inclusion and engagement in all of the agency's activities.
FHWA Note: The views and opinions expressed in this article are those of the authors and do not necessarily reflect the official policy or position of any agency of the U.S. government. The U.S. government does not endorse any manufacturers, products, services, or entities cited herein. They are included for information exchange only and are considered essential to the objective of the article. They are not intended to reflect an endorsement, approval, or preference of any kind.
September 26, 2016, started out as any other cloudy and rainy day in Washington, DC. More than 20 Federal Highway Administration employees from around the United States had gathered in a conference room to talk about the value of diversity and inclusion in the workplace. Looking around the room, one could immediately tell that this was a very diverse group in terms of demographics. What became even more apparent as the day went on was how everyone had different views on almost everything. There were robust—and sometimes even heated—discussions. There were moments of creativity and moments of intense emotion. There was a sense of connection and a spirit of collaboration. One thing was crystal clear before the end of the day: A diverse workforce can introduce out-of-the-box thinking and produce innovative solutions that improve the Nation's transportation system.
In fact, encouraging diversity at FHWA and elsewhere is crucial to the future of transportation.
By law, the Federal Government's recruitment policies should "endeavor to achieve a workforce from all segments of society," while avoiding discrimination for or against any employee or applicant on the basis of race, color, religion, sex (including pregnancy or gender identity), national origin, age, disability, sexual orientation, or any other prohibited basis. Seeking to attain a diverse, qualified workforce is a cornerstone of the Government's merit-based civil service. As the Nation's largest employer, the Federal Government has an obligation to lead by example.
But adherence to legal requirements alone does not ensure success in developing a diverse, inclusive, and engaged workforce. First, defining, identifying, and attracting a diverse workforce is not always easy because the concept of what constitutes diversity is constantly evolving. People have various ideas of what diversity actually means, and the concept covers a wide range of human attributes and qualities that are not always obvious or evident. In addition, making diversity part of an entity's value system takes a coordinated effort involving everyone in the organization.
The Federal Government, through its Office of Personnel Management (OPM), has defined "workforce diversity" as a collection of individual attributes that together help agencies pursue organizational objectives efficiently and effectively. Similarly, "inclusion" is defined as a set of behaviors (a culture) that encourages employees to feel valued for their unique qualities and experience a sense of belonging. From these definitions, OPM developed the phrase "inclusive diversity" as a set of behaviors that promote collaboration within a diverse group.
The U.S. Department of Transportation and its partners, including State departments of transportation, have been incorporating inclusion and engagement as core values to help knock down barriers; facilitate communication among communities, organizations, and individuals; help ensure knowledge transfer; and expedite project delivery.
For example, in 2016, USDOT awarded $3 million in job training grants throughout the Nation. Included was the creation of FHWA's Center for Transportation Workforce Development, which supports innovative programs for developing highway construction workforces that include women, minorities, and other disadvantaged groups.
In addition, USDOT's Disadvantaged Business Enterprise program aims to provide opportunities for small businesses owned by socially and economically disadvantaged individuals to come for, and participate in, USDOT-assisted contracts led by State DOTs and local transportation agencies in an environment free from unlawful discrimination.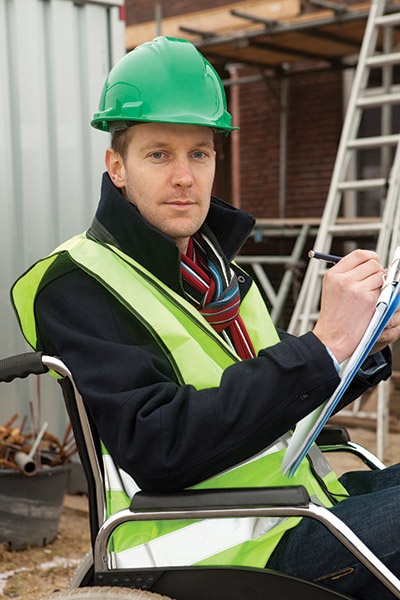 Similarly, FHWA has been a leader in embracing and promoting inclusive diversity. From enforcing legal requirements in its hiring practices and delivery of its programs to partnering with various stakeholders across the country, FHWA has made diversity, engagement, and inclusion part of its very fabric. By effectively advancing initiatives that promote collaboration within its workforce and beyond, FHWA has created an organizational culture of diversity.
The nonprofit Partnership for Public Service produces rankings of Best Places to Work within the Federal Government based on feedback from Federal employees who complete an annual survey. The rankings are based on 10 categories, one of which is support for diversity, inclusion, and employee engagement. In 2017, FHWA ranked 12 out of 148 agencies in that category, which measures the extent to which employees believe that actions and policies of leadership and management promote and respect diversity.
FHWA Executive Director Walter C. "Butch" Waidelich, Jr. says, "FHWA's workforce looks like the people of our country, and all employees feel their contributions are valued and considered in decision making. That's what makes FHWA one of the best government agencies, respected by all people."
Advancing Diversity
Since 1971, FHWA has required State DOTs to establish on-the-job-training and apprenticeship goals on federally assisted contracts, and contractors must use good faith efforts to meet those goals. Although no trainee or apprentice is excluded from participating on contracts, the regulatory requirement is targeted toward increasing participation by women, minorities, and disadvantaged individuals with past and current underrepresentation in the transportation industry. The apprenticeship and training opportunities are intended to help individuals achieve journey-level status in the skilled and semiskilled trades to ensure that an available and competent workforce is ready to meet present and future hiring needs for highway construction.
Other professional and trade organizations in the transportation industry also are doing their part to advance diversity programs. Together, public and private initiatives are not only helping transform workforce recruitment and retention, but are also shaping innovative transportation policies to foster a culture of diversity across the Nation. For example, a number of nonprofit organizations, such as the Transportation Diversity Council, the Conference of Minority Transportation Officials, and WTS International (formerly Women's Transportation Seminar), are dedicated to meeting the growing needs in the transportation and construction industries by engaging and developing a large and diverse workforce.
Other groups and organizations, such as the American Public Transportation Association, the American Association of State Highway and Transportation Officials, and the Transportation Research Board, also are involved in advancing diversity and inclusion through research, scholarships, and other programs and projects directed at attracting and retaining a diverse workforce in transportation.
Finally, State DOTs are continually working to increase diversity and inclusion opportunities for all stakeholders. Examples are Ohio's Division of Opportunity, Diversity & Inclusion and Illinois' Workforce and Business Diversity initiatives.
Understanding Diversity
For those unfamiliar with the modern concept of diversity, the first thing that might come to mind is the need to meet federally mandated equal employment opportunity (EEO) and affirmative action (AA) legal requirements. In fact, the term "diversity" is frequently used interchangeably with EEO/AA regulations, but they are not the same. EEO employment opportunity programs ensure that job applicants and employees have a fair opportunity in the hiring process and competition for promotions, and equal access to training and opportunities for professional development. Similarly, AA programs are in place to address past discrimination. In the most general terms, EEO and AA laws are designed to level the playing field, ensure that a company's human resources policies are not discriminatory, and help keep organizations out of legal trouble.
Therefore, it comes as no surprise that diversity initiatives traditionally have referred to these legally protected categories. It is also fair to say that following these frameworks, insofar as they are not exclusively based on quotas or preferential hiring systems, will result in a workforce composed of a heterogeneous mix of people.
However, if an organization is setting out to build a diverse, inclusive, and engaged workforce, the raw diversity numbers achieved through EEO and AA are only a small piece of the puzzle. Organizations looking to leverage the differences in their human capital also need comprehensive plans and initiatives for diversity management. These plans and initiatives differ from EEO and AA efforts in that they are long term and strategic in focus; strive not only to recruit but also to actively develop, promote, and capitalize on the various skills and perspectives of diverse employees; and involve fundamental organizational change.
Diversity experts are increasingly considering a wider range of factors when it comes to achieving these organizational goals. Organizations focused on long-term achievements are now talking about inclusive and wide-ranging human factors, some of which can be seen, and others that are not apparent at all. These factors can include race, gender, gender identity, age, sexual orientation, social class, physical and mental ability or attributes, religious or ethical value systems, levels of education, national origin, political beliefs, and personality and intelligence types.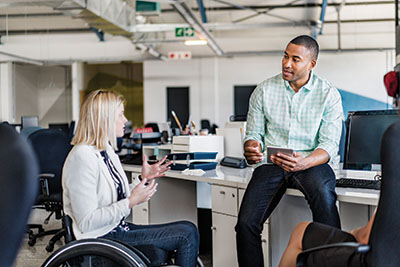 By seeking diversity in these human factors, organizations are placing value on achieving diversity of perspective or thought. This shift in focus has resulted in moving the definition of diversity far beyond the categories that have been looked at in the past.
The Business Case for Diversity
Diversity-centric organizations strive to maintain a cadre of employees who are both highly qualified and also highly diverse. Diverse working groups can be more innovative, flexible, and productive. They can offer valuable perspectives on important issues and can appeal to a wide range of stakeholders. In addition, groups made up of diverse personnel do a better job of analyzing and solving problems.
FHWA exemplifies this organizational culture of diversity and innovation, as evidenced by its many inclusive programs geared to solve some of the U.S.'s most prevalent transportation challenges. For example, FHWA researchers have pioneered numerous safety enhancements, such as cutting-edge retroreflective laminates that make highway signs brighter and more visible from greater distances. This innovation helps to address challenges faced by older drivers, which range from declining vision to decreased flexibility and psychomotor performance, and changes in perceptual and cognitive performance. In addition, the agency provides funding support to the Roadway Safety Foundation to operate the Clearinghouse for Older Road User Safety, which offers information for practitioners and for senior drivers as well.
Also, FHWA recently awarded a $4 million Advanced Transportation and Congestion Management Technologies Deployment grant to South Carolina's Greenville County for its automated taxis. These driverless taxis will provide shuttle service to and from employment centers and are expected to improve access to transportation for disadvantaged and mobility-impaired residents.
Not surprisingly, organizations that effectively capitalize on the strengths of all employees and leverage their differences and unique values also have the most engaged employees. This sense of belonging and inclusion can increase the quality of their work. Further, engagement can go beyond human-capital factors to a range of issues as broad as reducing accidents on factory floors to increasing public engagement. An example of the latter is in Portland, OR, where arts-based engagement is helping to build dialogue between local agencies and the community to ensure that a new planned bus rapid transit line serves the residents of ethnically diverse, low-income districts in the eastern part of the city. An organization's success and competitiveness depends in part on its ability to embrace diversity.
Organizations that proactively assess their management of workplace diversity, and develop and implement plans to actively promote a culture of diversity, inclusion, and engagement, could realize a number of benefits:
Increased adaptability. Innovation often requires connecting multiple tasks and ideas in a new way. Diversity breeds creativity and innovation because employees from diverse backgrounds bring myriad talents and experiences, suggesting flexible ideas for adapting to fluctuating markets and customer demands. Bringing together workers with different qualifications, backgrounds, and experiences is key to effective problem-solving on the job. Organizations employing a diverse workforce can supply a greater variety of solutions to problems in service, sourcing, and allocation of resources.
Broader service range. Diverse skills and experiences (for example, languages and cultural understanding) enable an organization to provide service to customers on a wider basis. By bringing together individuals from different backgrounds and experiences, organizations can reach a broader number of stakeholders more effectively.
Variety of viewpoints. A diverse workforce that feels comfortable communicating varying points of view provides a larger pool of ideas and experiences. The organization can draw from that pool to meet strategic needs and the needs of stakeholders more effectively. Diversity of thought can help an organization guard against groupthink and expert overconfidence, make better decisions, complete tasks more successfully because of more careful and creative information processing than typically occurs in homogeneous groups, and increase the scale of new insights.
More effective execution. Organizations that encourage diversity in the workplace are more likely to inspire their employees to perform to their highest ability, which results in higher productivity, efficiency, and return on investment. A diverse and inclusive workforce also helps organizations avoid the costs of employee turnover. In addition, diversity helps organizations identify the right human capital to tackle their most pressing problems. Organizations that embrace a culture of diversity are able to engage their workforce at a higher level by matching the right people to the right jobs, and assigning individuals to specific teams based on their strengths.
A more qualified workforce. When organizations recruit from a diverse set of potential employees, they are more likely to hire the best and brightest in the labor market. In an increasingly competitive economy where talent is crucial to improving an organization's bottom line, having the largest and most diverse set of candidates is increasingly necessary to succeed in the marketplace.
Public and private transportation sectors in the United States can benefit greatly from initiatives to encourage diversity. Diversity of people and ideas in the transportation workforce promotes innovation, performance, and efficiency in all the ways detailed above. A diverse workforce will help the industry connect with the increasingly diverse constituencies served by transportation agencies. In short, to build a workforce ready to meet the demands of the future, the transportation industry needs to recruit and retain individuals with diverse thoughts and perspectives.
FHWA's Diversity Management Committee
Although FHWA's main concern is keeping the public moving safely, efficiently, and reliably while protecting the country's environmental resources, the agency also recognizes the need to address the changing demographics of U.S. society. To help meet that need, FHWA encourages a diverse workforce by continually fostering a culture of inclusion and creating and maintaining a work environment that welcomes diverse individuals.
In addition to the diversity factors cited earlier, FHWA's definition includes national origin, ethnic group, age, personality, cognitive style, tenure, education, and background, to name just a few. Within this context, FHWA's goal is to manage its diverse human capital to function effectively as a cohesive organization that will excel in areas such as communication, adaptability, and change. All FHWA employees have a role in helping the organization reach the ideal of an inclusive work environment where individual differences, unique perspectives, and talents are respected, appreciated, and valued.
To help meet these goals, FHWA established a Diversity Management Committee in 2005. To ensure that the agency's leadership is actively engaged in advancing the benefits of diversity and inclusion, the committee works through and supports FHWA's leadership group, the Strategic Workforce Council.
The aim of the diversity committee is to continue building an inclusive organization characterized by equal access to opportunities, cultural competence, transparent communications, participatory work processes and decision making, constructive conflict management, leadership development, equitable rewards systems, and shared accountability. These inclusion characteristics are key to actualizing the potential of workforce diversity to improve performance. The committee's purpose is to help foster an inclusive organizational environment that will enable all FHWA employees to realize their full potential and maximize their contributions to the agency's mission and service to the public.
Implicit in the committee's efforts is the principle that diversity goes beyond race and gender to include diversity of thought and experience that accompanies human identity. The inextricable link between how people see themselves and how they think makes diversity a potent ingredient in organizational performance.
Through the use of available data analyses and evaluations, the committee's activities include the following:
Evaluating organizational performance to attract, promote, and retain the FHWA workforce.
Recommending strategies and initiatives that contribute to workforce diversity for inclusion in the agency's strategic plan.
Promoting best practices in diversity and ensuring integration with FHWA's "Learning Highway"—the agency's internal online tool for accessing opportunities for learning and development training.
Collaborating on equal employment opportunity and diversity initiatives with other offices and committees within FHWA, such as the Office of Civil Rights and Human Resources Management Committee.
Carrying out special projects, under the direction of the Strategic Workforce Council, that address diversity matters.
Serving as an advocate for diversity throughout FHWA. Two examples are the creation of a Women's Forum and the establishment of the Diversity Champions.
To ensure full participation of FHWA's diverse workforce in the committee's efforts, its members are drawn from FHWA headquarters, field offices (both Federal-aid and Federal Lands Highway) and the Office of Technical Services. The committee's cochairs include a division administrator or equivalent and an executive at the division director or office director level. Committee membership rotates on a staggered basis, while the director of the Office of Human Resources, the diversity program manager, and a staff member from the Office of Civil Rights are permanent members.
To further advance the implementation of diversity in the agency, FHWA established the Diversity Champions initiative in 2016. This program provides a grassroots opportunity for employees, at all levels of FHWA, to identify and learn about diversity, inclusion, and engagement challenges in the workplace. The initiative relies on a peer-to-peer approach. During the first year after implementation, the champions led 40 activities designed to foster diversity and inclusion. The Diversity Champions currently are developing best practices for employee outreach and interactions to support and deliver diversity and inclusion initiatives.
FHWA does acknowledge that diversity and inclusion are a work in progress. As Gregory K. Murrill, the agency's Maryland Division Administrator, says, "FHWA is keeping pace with the steadily evolving topic of diversity. We must continue our efforts with recognizing that we are more diverse than the obvious [indicated by human resource statistics] and are better as an organization because of our differences. Our efforts do not reflect a finite goal but instead a journey to continuously foster and cultivate a culture where the unique attributes and perspectives that we all bring are valued, respected, celebrated, and leveraged for greater mission success."
FHWA's Avenue for Diversity
Other avenues for diversity and inclusion include FHWA's Federal Lands Highway programs. These programs work with partner agencies that administer programs for Federal roads and bridges while protecting and enhancing the Nation's natural resources and providing needed transportation access for Native Americans. The Federal Lands Highway Divisions, in cooperation with these partners, have been key to providing access to the beauty, history, and legacy of the Nation's Federal and Indian lands. Tribal transportation programs, as the largest of the Federal Lands Highways programs, are an excellent example of how FHWA has been successful in implementing diversified outreach to meet the needs of these significant customers and partners.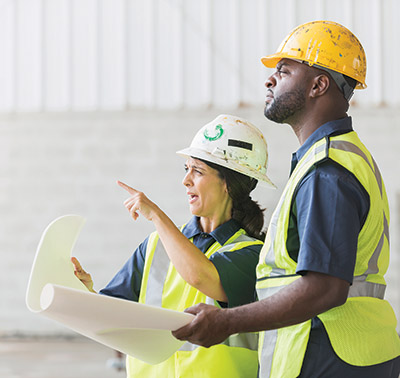 Tribal transportation programs are tailored to meet the unique needs of tribal governments that do not follow the form and function of typical State DOTs. FHWA's Federal Lands Tribal Coordinators develop individual relationships with tribal governments to implement projects that meet their transportation needs. These relationships are built on trust and honoring the commitment to preserve and protect tribal lands and sacred places.
Federal Lands has a multifaceted outlook on its unique responsibilities. Sandra Otto, director of the Western Federal Lands Highway Division, says, "We are passionate about our mission—providing access to and through Federal and tribal lands. By caring for these special places, we acknowledge and celebrate the diversity of this country."
Partners in the Transportation Industry
FHWA is just one of many transportation organizations in the United States, including State DOTs and nongovernmental organizations, that are recognizing the benefits of supporting and advancing diversity in their workforces. Through its partnerships, FHWA seeks varied perspectives from a diverse group of individuals and organizations that can offer specific solutions to transportation challenges. This external collaboration can offer answers and advance transportation programs that would not be available otherwise.
One of the agency's close partnerships is with the Transportation Research Board. TRB's 2016 annual report noted that the board has developed and adopted a management plan for diversity and inclusion, identifying strategies to engage a diverse, inclusive pool of stakeholders representative of the community that TRB serves. Recently, TRB's Executive Director Neil Pedersen expressed the view that "an inclusive environment foster[s] more creative solutions to solve transportation challenges."
In 2016, TRB held a webinar, in partnership with the National Network for Transportation Workforce and the American Public Transportation Association. The partners titled the online event "Diversity in the Transportation Industry: Attracting and Engaging Diverse Groups." The webinar highlighted efforts by various private, Federal, tribal, State, and local government transportation initiatives to promote diversity in the many aspects of deployment of the transportation labor force, from planning and construction to maintenance and implementation.
Other FHWA partnerships that foster diversity include support for staff participation in associations that represent a diverse cross section of the transportation realm, including Blacks in Government, the Conference of Minority Transportation Officials, National Society of Black Engineers, Society of Hispanic Professional Engineers, Society of Women Engineers, and WTS International, among others. Through these organizations, FHWA staff forge partnerships and relationships that enhance their work lives and create opportunities to share varied ideas to explore new avenues and approaches for current and future transportation needs.
Many State DOTs have advanced their efforts to implement diversity and inclusion within their internal civil rights programs and throughout their agencies. The Minnesota Department of Transportation (MnDOT) has recognized the benefits of a workplace environment that values and embraces individual differences, which led to diversity and inclusion being added as one of its six core values as an agency. A result is that MnDOT created the Minnesota Community Partners on Recruitment and Retention Solutions (MnCARRS) to build recruitment partnerships between MnDOT and communities underrepresented in its workforce. During MnDOT's recruitment efforts with MnCARRS in 2009 and 2013, the agency filled 29 percent to 35 percent of targeted positions with diverse candidates. This effort is now managed at a statewide level.
The Maryland Department of Transportation's Office of Diversity and Equity focuses its efforts, through its equal employment program, to develop a model State agency with a diverse and effective workforce.
The Oregon Department of Transportation highlights diversity as one of its seven core values and has established a Council for Diversity and Inclusion. The council establishes employee-led Diversity Action Teams around the State that share information, hold events, and spread awareness about diversity.
FHWA's recent efforts to improve technology deployment have included expansion of its Office of Innovative Program Delivery, which includes the Center for Accelerating Innovation, with its established Every Day Counts and State Transportation Innovation Councils initiatives, and newly developed Center for Local Aid Support and Center for Transportation Workforce Development. Every Day Counts and the State Transportation Innovation Councils enable wide, diverse groups of stakeholders with innovative and diverse perspectives to collaborate to meet the challenges of aging infrastructure, growing traffic volumes, and limited staffing and funding resources. The Center for Local Aid Support works collaboratively with a diverse mix of partners that includes the local and tribal transportation centers. The Center for Transportation Workforce Development directly supports FHWA's diversity initiative with its primary mission to deliver programs and initiatives that build transportation awareness and improve the development, capacity, and diversity of the Nation's transportation workforce.
Two of the programs led by the Center for Transportation Workforce Development place particular emphasis on diversity and inclusion by reaching out to youth, women, minorities, and other disadvantaged groups. The National Summer Transportation Institutes introduce youth to the transportation industry, and the Summer Transportation Internship Program for Diverse Groups provides college and university students with on-the-job experience while working on current transportation topics and issues.
The center partners with States and local agencies, colleges, and universities to implement the National Summer Transportation Institute, a national workforce development program. FHWA's division offices provide local resources by conducting site visits and providing technical assistance for the institute at each host site.
The Vermont Agency of Transportation has used its Summer Transportation Institute to aid in developing a diverse and robust workforce for the transportation industry by exposing students to transportation careers. Vermont's policy for its summer program is to encourage high school students with diverse backgrounds to apply. This effort leads to a group of participants with a broad range of interests and abilities that can result in an enriched multicultural experience.
Additionally, the Center for Transportation Workforce Development manages activities that aim to increase the number of post-secondary students interested in pursuing transportation-related careers, including the Summer Transportation Internship Program for Diverse Groups. While the program's paid summer internships are open to all qualified applicants, the primary focus is to provide opportunities for qualified women, persons with disabilities, and historically underrepresented members of diverse groups.
These partnerships and initiatives have enabled FHWA to evolve as a transportation organization that clearly recognizes the benefits of attracting, promoting, and retaining a diverse workforce. Its diversity efforts underwrite the agency's core values and will continue to help the agency deliver its primary mission of improving mobility on the Nation's highways through national leadership, innovation, and program delivery.
---
Jennifer Mayo joined FHWA in 2014 as assistant chief counsel for Program Legal Services in the Office of the Chief Counsel. She holds a Juris Doctor degree from the University of Puerto Rico and a B.S. in philosophy and communications from the University of Miami.
Elizabeth Romero is currently the program development team leader in the Oklahoma Division. She has worked for FHWA since 1990, serving as a highway engineer in many field offices and holding various responsibilities, including highway design, environmental compliance, planning, and project development. She received her B.S. in civil engineering from the University of Arkansas.
For more information, contact Jennifer Mayo at 202–366–1523 or jennifer.mayo@dot.gov.