Paths for Improving Quality of Life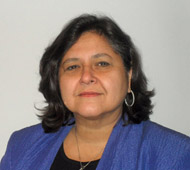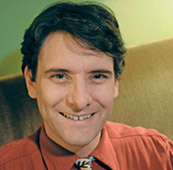 Communities across the country are eager to develop multimodal transportation networks that provide safe, convenient, and affordable travel options for motorists, transit riders, pedestrians, and bicyclists. In March 2010, U.S. Department of Transportation (USDOT) Secretary Ray LaHood called national attention to this topic with the release of "Policy Statement on Bicycle and Pedestrian Accommodation Regulations and Recommendations." According to the statement, USDOT policy is to "incorporate safe and convenient walking and bicycling facilities into transportation projects. Every transportation agency... has the responsibility to improve conditions and opportunities for walking and bicycling and to integrate walking and bicycling into their transportation systems."
Many transportation agencies already have embraced this vision. In each of fiscal years 2009 and 2010, more than $1 billion in Federal-aid funds went to walking and bicycling facilities and programs. The previous record for one year was $564 million.
This increased investment is contributing to safer opportunities for walking. Annual pedestrian fatalities have declined nationally from 4,763 in 2000 to 4,092 in 2009. Bicycling fatalities too have declined, though less dramatically, from 693 in 2000 to 630 in 2009. Overall, walkers and bicyclists still comprise about 14 percent of all roadway fatalities despite accounting for almost 12 percent of all trips. Although recent trends in walking and bicycling safety have been positive, more work remains to ensure that all road users return home safely.
The Federal Highway Administration (FHWA) continues to work with transportation agencies nationwide to accommodate community transportation needs, including safer nonmotorized options and linkages to transit. Current funding programs like Safe Routes to School and Transportation Enhancements make it easier and safer for people to walk or bicycle. National clearinghouses like the FHWA-funded Pedestrian and Bicycle Information Center (www.pedbikeinfo.org) and the National Center for Safe Routes to School (www.saferoutesinfo.org) provide tools and case studies to help transportation professionals and the public understand how to improve walking and bicycling facilities.
In April 2011, the Pedestrian and Bicycle Information Center announced the first awardees for its new Walk Friendly Communities program (see page 44). Its organizers hope that the program will spur friendly competition as communities work to improve their pedestrian networks.
There are many reasons to provide walking and bicycling facilities within multimodal networks. These modes can benefit individuals by saving them money and providing opportunities for physical activity. In addition, well-integrated multimodal networks have the potential to improve air quality, revitalize communities, ensure efficient investment of public funds, and enhance transportation access for people of all ages and abilities.
Projects such as the Atlanta BeltLine (see page 20), which is improving multimodal transportation connectivity, are encouraging examples of how communities can take advantage of underused resources and create exciting, vibrant places to live, work, and play. FHWA strives to help communities identify their own transportation wants and needs and, ultimately, to improve quality of life by making sound transportation decisions and investments.
Lucy Garliauskas
Director, Office of Human Environment
Federal Highway Administration
Gabe Rousseau
Bicycle & Pedestrian Program Manager
Federal Highway Administration