NHI Announces New and Updated Courses
NHI has revamped its menu of offerings for 2015 with five new and revised Web-based courses: a series of four air quality planning courses as well as one course on transportation asset management plans. In addition, a new classroom training on integrating geometric design and traffic control is now available.
Understanding Air Quality Planning
The series of four trainings on air quality planning cover the basics of the Clean Air Act, State implementation plans (SIPs), transportation control measures (TCMs), and the transportation conformity rule, among other topics.
Course 142068: Clean Air Act Overview provides participants with an overview of air quality planning and an understanding of the purpose of the Clean Air Act and the 1990 amendments to it. The course explains the provisions relevant to transportation and presents the impacts of the legislation on environmental and transportation planning.
Course 142069: SIP and TCM Requirements and Policies differentiates the various types of SIPs, explains their purposes, and identifies requirements for SIPs and TCMs in the Clean Air Act. The course also teaches participants about reasonably available control measures and how they apply to TCMs.
Course 142070: SIP Development Process focuses on agency roles in the SIP development process, including the U.S. Environmental Protection Agency's procedures for approving or disapproving SIPs. The course also covers preparing emissions inventories and determining SIP emission reductions.
Course 142071: Transportation Conformity is intended for participants with little or no experience with the transportation conformity rule, which requires federally supported transportation plans, improvement programs, and projects to conform to the State air quality implementation plan. The training defines transportation conformity, the activities covered by it, and the requirements and timeframes for various activities.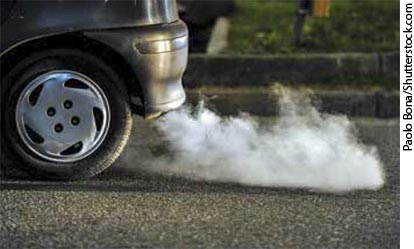 The target audience for the series includes transportation and air quality planners from State and local agencies. Other stakeholders in the planning process, such as public officials, community leaders, and public interest groups, may also benefit from the series. Each course costs $25 under NHI's pricing structure introduced for 2015.
Additional Web and Classroom Offerings
The updated course 131106C: Introduction to a Transportation Asset Management Plan (Web-Based) provides an overview of the content and organization of an asset management plan and the typical development process. Updated material covers key components including performance projections, financial summaries, and a comparison with requirements in the Moving Ahead for Progress in the 21st Century Act. NHI designed the course for mid- and senior-level managers from State departments of transportation and other agencies who typically are decisionmakers in one or more areas addressed by transportation asset management.
The Web-based course serves as a free prerequisite for a more indepth classroom training, course 131106B: Developing a Transportation Asset Management Plan. The classroom course is a 1.5-day, instructor-led training that teaches participants to develop or enhance an asset management plan.
In addition to the Web-based offerings, NHI launched course 380118: Integrating Geometric Design & Traffic Control for Improved Safety. This 1-day, instructor-led training provides an overview of the interrelationship of geometric design and traffic control device applications. The course focuses on interchange areas, such as lane eliminations, that may present challenges for designers and motorists. Discussion points include human factors concepts, evaluating lane configurations and methods for eliminating lanes, and the role of signs and pavement markings.
Group exercises help participants apply the principles covered in the training. The course is intended for engineers and planners involved in highway design, construction, and operations, and includes guidance in meeting driver expectations of roadway geometry and traffic control devices.
For more information, visit NHI's Web site at www.nhi.fhwa.dot.gov. To register for a session or to sign up to receive email alerts when sessions are scheduled, visit the course description page.
---
Carrie Boris is a contributing editor for Public Roads.