Masters of Information
In today's ever-expanding universe of knowledge, transportation libraries can help researchers find what they need to make sound decisions.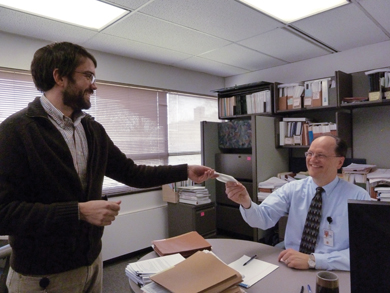 The amount of online information in the world seems to be increasing exponentially. Proof? Just take a look at the Internet. Google recently announced that it has found 1 trillion unique Web pages, but acknowledged that it does not index every page. Further, the company estimates that the number of pages grows by several billion per day.
Beyond the massive volume of indexed pages is an even bigger pool of hidden information stored in databases that remain beyond the reach of standard search engines (the so-called Deep Web). According to a 2006 report, Exploring the Academic Invisible Web, 20 billion to 100 billion documents of academic interest reside on the Deep Web. Factor in the proliferation of low-quality information—increasingly abundant thanks to the ease of publishing online—and the challenge of efficient, successful research becomes clearer.
How can researchers navigate so much information, find what they need, and be confident that the information is reliable? For transportation professionals, the issue can take on a level of urgency. Many in the industry make decisions based on the best available science and data, so the safety of the traveling public is at stake. The answer to the question, for laypeople and professionals alike, lies in libraries.
Hear the word "library" and many people think of the public library—shelf after shelf of books, reading rooms, a circulation desk, and patrons coming and going with armloads of books. But transportation agencies have libraries as well, and these are quite different.
Transportation libraries are among what are known as special, or research, libraries. As described in the Handbook of Information Management, such a library is staffed by knowledge (or information) professionals who provide focused information, services, and collections to a specialized clientele. These librarians, therefore, play a critical role in the sponsoring organization's success, helping researchers, administrators, and policymakers accomplish the institution's mission and goals.
Research libraries, which include government, corporate, law, and medical libraries, provide reference and research support. Services include both ready and indepth reference searches. Ready reference involves quick answers to fact-based questions or those that can be answered with a brief piece of information. Indepth reference includes comprehensive literature searches (subject-specific searches for current and historical published research) and research concerning best practices, case studies, legal issues, patents, and other detailed and thorough searches for information.
Transportation libraries at the Federal, State, regional, and local levels play a significant role in providing information that supports transportation policy, regulations, research, operations, and technology transfer. Here's how they do it.
Helpful People
Generally, librarians are trained and skilled in identifying and locating accurate, relevant information. They are adept at helping researchers narrow their queries to the most essential or key documents in a field of study.
"Librarians have the helper gene," Mary Ellen Bates, president and founder of Bates Information Services, told attendees at the Xtreme Reference conference held in October 2010 in Laurel, MD. "Even though librarians have a primary customer base, they generally will help anyone who calls them for assistance, or refer them to someone who can. Whereas some professionals abide by the axiom 'Information is power' and hoard information so they can retain power, librarians willingly and proactively share information."
In public libraries, reference librarians are knowledgeable about the various databases and platforms to find information. They direct patrons to the most relevant resources and may even instruct them how to use the resources.
In research libraries, librarians frequently do background literature reviews for customers. They add value to the search process. Research librarians do not just run searches using keywords provided by customers and then send them raw search results—they synthesize information by evaluating the results, removing irrelevant and out-of-scope citations, and revising searches as needed to find the most relevant material.
"Librarians are masters of information, literally—they have master's degrees in library and information sciences," said Bates. She noted that librarians have varied backgrounds and undergraduate degrees, often related to the specialized information they provide, such as engineering, natural sciences, psychology, or law.
FHWA's Role
At the Federal Highway Administration (FHWA) Research Library, housed at the Turner-Fairbank Highway Research Center (TFHRC) in McLean, VA, library staffers spend considerable time communicating with highway researchers in order to understand the nature of the specialized information being requested. Library staff search relevant databases and provide citation lists with abstracts. If a researcher then wants the full text, staff will obtain it from the library's own collections or through interlibrary borrowing and document delivery vendors. The types of documents provided include journal articles, conference proceedings, books, dissertations, research reports, technical standards, and unpublished material.
A recent project involving the Human Factors Team in FHWA's Office of Safety Research and Development offers an example of how the agency's Research Library can help. The Human Factors Team conducts research on the role of human factors in highway operations and safety. Each project typically involves a new safety countermeasure or a highway design that the team has never researched before. The team first conducts a thorough literature review so it can focus the research effort and not duplicate previous investigations.
In 2008, staff at the FHWA Research Library helped the Human Factors Team conduct a literature review on the possible effects of commercial electronic variable message signs used for outdoor advertising on driver safety. The purpose of the review was to gather information on the latest research methods and techniques involving this technology since the last FHWA report on the topic was published in 2001. Library staff performed multiple literature searches in library subscription (proprietary) and Internet databases covering the legal, commercial, environmental, engineering, and psychological aspects of using these signs.
Over time, the Research Library continued supporting the project as the Human Factors Team examined different aspects of the issue. Additional literature searches covered messaging in the right-of-way; drivers, signs, and clutter density; eye movements, glances, and fixations while driving; and illumination and luminance standards for billboards.
"The librarians carefully listened to the researchers to understand what was needed and then provided useful tips on how to proceed," says Vaughan W. Inman, a contractor with Science Applications International Corporation (SAIC), who works with the Human Factors Team. "They suggested keywords we had not considered, which resulted in critical finds."
According to Inman, the librarians delivered copies of rare documents in 1 to 2 days, provided access to electronic copies through library subscriptions to various full-text databases that the project otherwise could not afford to access, and found and delivered copies of unpublished documents the research team was unlikely to have found on its own. Turning up elusive documents sometimes required contacting authors directly to obtain courtesy copies of articles or prepress drafts.
"The Human Factors Team has benefited in many ways from having an onsite library with professional librarians," Inman says. "The most impressive thing I can recall was when I went to library staff with a reference to a study done in the 1950s by a contractor. The study was not published. It had been delivered to a county supervisors meeting in California." Yet Research Library staff members were able to obtain the report—along with an unpublished critique of it by an FHWA employee.
In addition, librarians can help researchers save time and money by reducing person-hours spent searching on their own. "We might have been able to do some of this work ourselves, but not as quickly, and not without busting our budgets," he says. "Before we had access to library resources and services, we'd sometimes expend additional labor paying someone to do the search at another facility."
Growth in Publishing
Contrary to appearances, not everything is available electronically on the Internet. Even with the explosion of information coming online, print materials are still in demand. According to Bowker®, a provider of bibliographic information, U.S. title output in 2009 was virtually unchanged from years past—288,355 new titles and editions. However, extraordinary growth occurred in the number of "nontraditional" (largely print-on-demand) books. Bowker estimates that 764,448 nontraditional titles were produced in 2009, a 181 percent increase over 2008.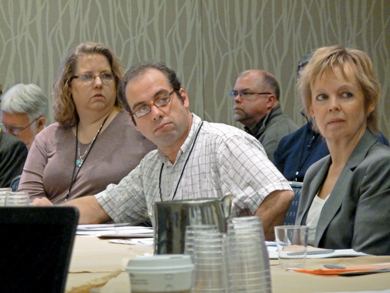 The National Technical Information Service, the largest central resource for government-funded scientific, technical, engineering, and business-related information, added approximately 30,000 new titles to its collection during 2010. Nearly 70 percent of those, or approximately 21,000, are recently published technical reports on U.S. Government-sponsored research.
Academic publishing too continues to see steady growth, including the publishing of research findings and conclusions in scholarly journals. According to The STM Report: An Overview of Scientific and Scholarly Journals Publishing, "There were about 25,400 active scholarly peer-reviewed journals in early 2009, collectively publishing about 1.5 million articles a year….The number of articles published each year and the number of journals have both grown steadily for over two centuries, by about 3 percent and 3.5 percent per year respectively."
Libraries Create Finding Tools
Most people are aware of the traditional role of libraries in cataloging hardcopy materials and providing online catalogs where users can search for publications by title, author, subject, or keyword. This role has expanded to data and digital materials. And not only do libraries use databases and "finding tools," they also create them.
For instance, the "Transportation Libraries Catalog" (TLCat) is a shared resource of transportation-related books and other publications held in government, university, and transportation libraries across the United States. TLCat is a subgroup of OCLC,® a nonprofit computer service and research organization whose systems help libraries locate, acquire, catalog, and lend library materials. The National Transportation Library (NTL), an enterprise of the U.S. Department of Transportation's (USDOT) Research and Innovative Technology Administration (RITA), created the TLCat in collaboration with leading transportation libraries from State DOTs, academia, and professional organizations. TLCat was made available to the public through the NTL Web site at http://ntl.bts.gov.
To ensure that published transportation research is preserved and accessible, NTL collects, catalogs, and maintains digital copies of technical, research, and policy documents related to all modes of transportation in an online digital repository. NTL also can digitize documents if they were not "born" or submitted in digital format. A variety of organizations provide the materials, including academic institutions, government agencies, and private publishers. Materials of high value to transportation decisionmakers receive the greatest consideration for acceptance. Public access to the repository, which currently contains more than 40,000 full-text documents, is available through the NTL Integrated Search (http://ntlsearch.bts.gov).
Because the terminology used to describe concepts can differ by discipline, geography, and other factors, some organizations have created thesauri of controlled, or standard, terms for their fields of study. For instance, the Transportation Research Thesaurus (TRT), which is owned by the Transportation Research Board (TRB) and maintained by NTL, is a controlled vocabulary of transportation-related terms. Catalogers and indexers use the thesaurus to assign descriptors and subject terms to publications, making it easier for researchers to know which terms to use when searching by subject or keyword. When redesigning its Web site, FHWA recently applied the thesaurus terms to online research and technical publications.
A thesaurus also enables researchers to retrieve records using synonyms or narrower terms. For example, if a researcher conducts a keyword search for "pavement markings" in the NTL Integrated Search, querying the NTL digital repository database, the search retrieves more than 400 records. To narrow the search and to retrieve records where the subject of the publication pertains to "pavement markings," a researcher could search the TRT for "pavement markings" and would discover that the uniform indexing term for pavement markings is "road markings." Rerunning the search in the NTL digital repository database using "road markings" in the TRT Terms dropdown menu, approximately 40 hits are returned. If the thesaurus did not exist and the researcher searched for "pavement markings," he or she would have hundreds of records to review, many of which would be irrelevant because pavement markings were mentioned in the abstract but were not the primary subject of the report.
Librarians Network
The old adage about strength in numbers is especially apropos for librarians: If one cannot find the information a researcher is looking for, he or she can consult colleagues who very likely will be able to find it.
"Librarians were the original collaborators, and transportation librarians capitalize on our ability to network with colleagues around the country and the world in order to provide the best possible service to our customers," says Minnesota Department of Transportation (Mn/DOT) Library Director Sheila Hatchell. "It is not unusual for us to get a request for information 'needed yesterday.' If we do not have it in our immediate collection or online subscriptions, we can send a request either to a targeted library or via our transportation librarians' discussion list. If one of our partners has the needed resource, they fill the request, usually immediately."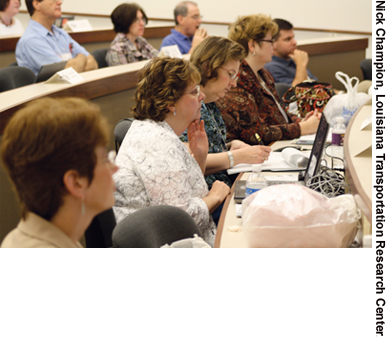 After the August 2007 collapse of the I–35W Bridge in Minneapolis, MN, transportation libraries across the country supported each other in filling requests they were receiving from customers for information on bridge inspections, safety, standards, plans, and more. The Mn/DOT Library provided enlarged copies of the original bridge construction plans to the FHWA Research Library in response to requests from FHWA researchers investigating the collapse. The FHWA library, in turn, shared bridge construction manuals and transportation definitions pertaining to inspections to fulfill requests made by congressional staffers.
The Transportation Equity Act for the 21st Century, enacted in 1998, and subsequent legislation direct NTL to lead networking efforts and improve information sharing in the transportation community by coordinating with public and private transportation libraries and information providers. Today, NTL provides leadership and coordination in developing regional transportation knowledge networks, which comprise the National Transportation Knowledge Network (NTKN).
"The NTKN is a disseminated network of transportation organizations collaborating to improve information access, exchange, use, and preservation for their employees, partners, and stakeholders and the broader transportation community," says Leni Oman, director of the Washington State Department of Transportation's (WSDOT) Office of Research and Library Services. "Employees spend up to 35 percent of their time looking for information. The NTKN will help us improve productivity through strategic information management."
So far, three regional TKNs have been established—the Eastern Transportation Knowledge Network, Midwest Transportation Knowledge Network, and Western Transportation Knowledge Network. Each has its own requirements for membership, but generally the networks are open to any organization that has a collection of transportation information, such as engineering records, maps, planning documents, environmental impact statements, data files, and technical reports. Member organizations are staffed by trained personnel, such as librarians, records managers, planners, and data providers. Current membership reflects a broad range of information providers: Federal, State, and local governments; universities; trade associations; and corporations.
In addition to participation in the networks, members are engaged in grassroots efforts to centralize and digitize information to ensure broad distribution. For example, the Eastern Transportation Knowledge Network has undertaken the Electronic Digital Collaboratory project to make more transportation content available online through TRB's Transportation Research Information Services (TRIS) database and the NTL digital repository. The network is targeting high-use, high-request, and high-value documents in the public domain—items that researchers ask for frequently, but few people seem able to find. Rather than housing such documents in individual libraries, digitizing them makes them accessible to potential users across the country through their desktop or laptop computers. The project already has contributed to the digital repository about 150 documents that otherwise would not have been available online.
States on the Go
States also are developing modern transportation libraries. For instance, the Iowa Department of Transportation Library, housed at the Institute for Transportation at Iowa State University, created the "Historic Archives Digital Collections," freely accessible to anyone online. The trove collects, preserves, protects, and makes available photographs, maps, artifacts, and films related to transportation in Iowa.
"History plays a defining role in the ever-evolving formation of public transportation policy," says Hank Zaletel, a librarian with the Iowa Department of Transportation Library. "The past is used at all levels of planning to understand the present because it provides a point of reference when assessing choices and justifying decisions."
In Minnesota, Mn/DOT conducted focus groups with its employees and then incorporated new technologies into the redesign of its library space. The additions include Wi-Fi; social networking tools such as Facebook, LinkedIn, Twitter, YouTube, and WordPress; and e-book readers, which can be checked out and used by employees to read electronic books from the library collection.
"Finding State transportation data is difficult," says A.J. Million, of the Missouri Department of Transportation (MoDOT) Library, which is a joint effort of MoDOT and the Missouri State Library. "The Federal Government provides national figures, but regional data often fall through the cracks. States have different priorities, and their separate methodologies and reporting systems lead to inconsistency."
To help fill the need for State-level data, the MoDOT Library, in consultation with the Midwest Transportation Knowledge Network, created "State Stats," available at http://members.mtkn.org/measures. The site uses an open source content management system for data mining to provide centralized access to statistical publications produced by State transportation departments.
Looking Ahead
Additional resources are on the horizon. For instance, RITA's Office of Research, Development & Technology and the NTL are building a Knowledge Management System, which is a Web-searchable database of USDOT's research, development, and technology projects. The system's first phase contains information on USDOT-funded research projects from 2009 through present. This version provides USDOT staff and external stakeholders with an opportunity to test the system and provide feedback on its content and functionality.
Also, a collaborative effort recently was undertaken to combine the records of the International Transport Research Documentation (ITRD) database of the Joint Transport Research Centre of the Organisation for Economic Co-operation and Development (OECD) and the International Transport Forum with the records from TRB's TRIS database to create a newly integrated database for the global transportation research community.
The integrated product, dubbed TRID—the TRIS and ITRD database—is be the world's largest database covering current projects and published transportation research. TRID is a multilingual database, and, when launched at TRB's annual meeting in 2011, offered more than 900,000 records covering all modes and disciplines of transportation. TRID is available to the public for free through TRB's Web site at trid.trb.org. (For more information, see "Database Brings Together Extensive Transportation Records" in Along the Road on page 36 in this issue of PUBLIC ROADS.)
Not long ago, FHWA Research Library staff answered a request for an out-of-print 1996 manual by sending a link to the full text online (contained in the Deep Web) and explaining how to check out the library's hardcopy. The researcher's emailed response points to the important role transportation libraries across the country play—and will continue to play as the universe of information becomes more crowded: "Thanks! I could not find it! I searched Google, our intranet, etc. This is all I need. It pays to ask a librarian!"
Why Search Engines Aren't Always Enough
Deep Web: Search engines cannot access most pages created dynamically by individual database searches or restricted material.
Searching capability: Search engines lack the kind of precision searching tools that databases offer. Because general search engines do not employ controlled vocabularies or allow subject searching, users may need to use more search terms to get the results they want. They will likely retrieve many pages that have the terms on them but are irrelevant. Furthermore, an inability to limit by date and sort items means that users may have to sift through hundreds of sites to find relevant documents.
Credibility: Most databases provide citations and/or full text for peer-reviewed journals, conference papers, reports, and more. Because search engines retrieve results from the entire surface Web, searches will retrieve personal pages, unpublished documents, and other material posted in an uncontrolled environment and often lacking sufficient documentation.
Deena Adelman, FHWA Research Library
Examples of Actual Reference Questions
Below are sample ready reference queries from around the country demonstrating the wide variety of information sought from transportation libraries.
When will the next Manual on Uniform Traffic Control Devices be released?
Where can I find a logo for the now-defunct Interstate Commerce Commission?
How many motorcycles are registered in each State?
What is the increase in the number of lane miles in the United States from 1980 to 2003?
I am looking for a publication by John Viner on roadside safety hardware.
What is the AASHTO [American Association of State Highway and Transportation Officials] equivalent of ASTM A944?
Where can I find AASHTO specifications on bridge coatings/paints?
How many steel bridges are there in the United States?
I am looking for a 2008 study stating Indiana had more billboards than permitted.
Where can I find the conditions of highways by State?
I am looking for testing requirements for signpost attachments.
How can I determine which highways are subject to the Federal Highway Beautification Act?
Can American Recovery and Reinvestment Act funds be used for safety projects on local roads and rural minor collectors?
Can States charge tolls on interstate highways?
What is the average commute distance?
How do I apply for a job with the Federal Highway Administration?
Where can I find crash-test videos of cars striking highway barriers?
Are there regulations for the blue and white "H" hospital signs on roads?
Can you provide me with revenues by source for the Highway Trust Fund for 2007?
How many car crashes are caused by ice and snow on the roads?
Can you help me find a map of the United States that shows toll roads?
Can you help me find supporting documentation for an administrative law judge decision?
Can you help me find a 1985 FHWA memorandum on design criteria for Federal-aid projects?
What are pavement marking requirements for "keep clear" or "do not block" areas?
---
Jennifer Boteler is a contractor with MacroSys, LLC, and serves as the supervisory/reference librarian at the FHWA Research Library. Previously, she was a research librarian at WSDOT and the Washington State Library, and a t academic and law libraries. She has a bachelor's degree from West Virginia University and master's degree from North Carolina Central University.
For more information, contact Jennifer Boteler at 202–493–3071 or jennifer.boteler.ctr@dot.gov.