Supporting Intelligent Transportation Systems
Intelligent transportation systems (ITS) encompass a broad range of communications-based information and electronics technologies, and they are some of the most innovative and evolving technologies in transportation. ITS improve transportation safety and mobility and enhance the Nation's productivity through the integration of advanced communications technologies into vehicles and the transportation infrastructure. These systems can enable road users of all types to make better, more informed decisions.
Drivers, pedestrians, and users of public transportation interact with ITS daily. Early ITS efforts consisted of dynamic message signs, ramp management techniques, and invehicle navigation and route guidance systems.
Today, advances in technology have greatly increased the impact of ITS on transportation environments. Invehicle technologies now can detect roadway hazards and alert drivers of dangerous conditions using advanced safety mechanisms such as collision avoidance systems, lane departure warnings, and drowsy driving warnings. Infrastructure-based safety systems are using technology embedded in or adjacent to roadways to prevent crashes. These systems include innovative road weather sensors, wildlife detectors, dynamic curve warnings, and collision avoidance warnings at intersections.
The field of ITS is evolving rapidly. To help transportation professionals successfully acquire effective goods, services, and work to meet emerging ITS needs on time and on budget, the National Highway Institute developed ITS Procurement (course number 137049).
The Unique Challenges of ITS
Projects involving ITS are different from traditional road and bridge work. For roads and bridges, there are many standard design guides and manuals. In addition, much of the work in road or bridge design and procurement is described graphically using blueprints, plots, and plans. ITS, on the other hand, rely more heavily on words rather than images to define what is needed. Defining and clearly communicating those needs are essential to building successful ITS.
Hardware and software needs for ITS projects may not fit typical procurement strategies, which can create challenges with advancing ITS initiatives. NHI's ITS Procurement course presents an approach to defining ITS projects and desired outcomes to help State and local agencies meet their needs. The key is to determine complete and correct requirements. These requirements can be used as the basis for procurement documents, selection, submittal, review, acceptance testing, and ongoing systems support. By improving procurement processes, agencies can increase project success.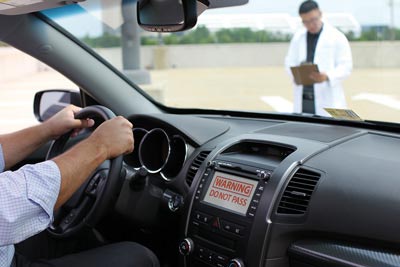 Improving the Procurement Process
The ITS Procurement course is a 3.5-hour Web-based training that focuses on the procurement stage of the overall acquisition process, from identifying needs to developing a procurement process that helps participants obtain what they need through contractor selection. Course participants learn how to integrate systems engineering with contracting processes and contract management approaches.
"The course was highly informative by giving a historic overview...and continuing into the depths of procurement aspects," says Jared Deck of the County of Los Angeles Department of Public Works. "[It covers] all the necessary tools to drive the right decision process."
The course features scenarios and examples to illustrate different decision points, problems, successes, and surprises to gain new perspectives on various ITS projects. Participants are provided with tools to develop the key aspects of a request for quote, request for proposal, invitation for bid, and goods contract advertisement to ensure a successful procurement. The course also discusses the four factors that support success in procurements: defining and communicating needs, matching procurement methods with purchases; selecting an appropriate vendor, contractor, or consultant; and checking that needs are met.
This training is recommended for public agency ITS program and project managers, support staff, and consultants; public agency procurement/contract managers and support staff; and Federal field staff involved in ITS. The course also will benefit planners who will be assisting in interagency coordination/cooperation and ITS projects. Participants who successfully complete the training will receive 0.3 continuing education units.
For more information, visit www.nhi.fhwa.dot.gov.
---
Judy Francis is a contracted marketing analyst for NHI.