Transportation -- Connecting Lives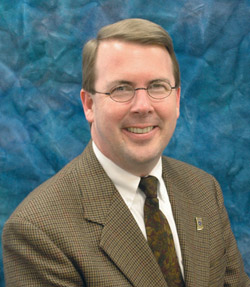 Transportation is a vital and very visible part of any Nation's culture. In the United States, motorists enjoy an unprecedented level of mobility because of the national highway system and the extensive network of roads and bridges that supports communities from coast to coast.
Every day through their travels, U.S. motorists see the level of activity on the system and the importance of the system. But transportation offers much more, and it connects U.S. residents much more, than what the public sees every day. This issue of Public Roads highlights an array of programs and projects that connect transportation to U.S. communities in ways that are beyond the basic service of mobility.
First and foremost with transportation is the safety of the system, which is the number one priority of the U.S. Department of Transportation. Two articles in this issue, Ben Rasmussen, Gabe Rousseau, and William M. Lyons' piece "Walking and Bicycling Pay Off" and Nancy Shanks and Alicia Sindlinger's "Replacing Historic Bear Creek Bridge," offer different perspectives on how best to meet transportation needs and advance safety. Regarding the first article, accommodations for bicycles and pedestrians improve connections in communities and provide safe, convenient travel alternatives as part of an integrated transportation system. The second article points out how safe bridges are important linkages connecting all parts of the Nation's highway network.
Transportation connects users to U.S. history as well, as noted in Steve Platt and Alan Woodmansey's feature "Unearthing Crow Tribal History." As a result of transportation improvements, the Montana Department of Transportation uncovered a major piece of Native American history. Federal Highway Administration (FHWA) Executive Director Jeffrey Paniati and I actually had the opportunity to tour the site last summer and see firsthand the unfolding of the story of the Old Crow Agency.
Transportation also plays a significant role in assuring the preservation of the environment. Priscilla Pérez Billig's piece titled "Trouble in Paradise" on Hawaii's Highway Manual for Sustainable Landscape Maintenance demonstrates the efforts taken to preserve the integrity of the natural environment in which the transportation system operates.
Finally, transportation services connect users to information and resources. Jimmy Chu and Laurel Radow's "Behind the Scenes at TMCs" shows the power of the transportation network to assist motorists, to improve the efficiency of the operation of highways, and ultimately to improve motorist safety.
Transportation connects all citizens in many ways -- by improving safety, protecting the environment, preserving U.S. history, and using information to assist transportation users in their travels. As you enjoy this edition of Public Roads, take a moment to consider how transportation connects your life.
John R. Baxter
Associate Administrator
Office of Infrastructure
Federal Highway Administration