Management and Administration
Along the Road is the place to look for information about current and upcoming activities, developments, trends, and items of general interest to the highway community. This information comes from U.S. Department of Transportation (USDOT) sources unless otherwise indicated. Your suggestions and input are welcome. Let's meet along the road.
President Obama Launches Transportation Investment Center
President Barack Obama recently announced the Build America Investment Initiative, a governmentwide effort to increase investments in infrastructure and economic growth. The initiative aims to engage State and local governments, as well as private sector investors, to encourage collaboration, expand the market for public-private partnerships, and get more out of existing Federal programs that provide financing options for qualified projects.
One part of the initiative is the Build America Transportation Investment Center, USDOT's new all-inclusive source for State and local governments, public and private developers, and investors seeking financing strategies for transportation infrastructure projects. The center's Web site at www.transportation.gov/buildamerica offers resources and tools for project sponsors exploring public-private partnerships. Visitors can learn more about transportation funding and financing, including grants, credit and loan programs, and bonds, and access helpful toolkits and training materials related to innovative financing techniques. The site also offers tools and information to expedite project delivery by fulfilling environmental review requirements, cutting through red tape, and achieving timely decisions, as well as information about Federal- and State-level policies and programs that enable private financing.
The President's initiative also formed the Build America Interagency Working Group, which Secretary of Transportation Anthony Foxx leads jointly with Secretary of the Treasury Jacob J. "Jack" Lew. The group works with State and local governments, project developers, investors, and others to address barriers to private investments and partnerships in infrastructure.
For more information, visit www.transportation.gov/buildamerica.
Secretary Foxx Awards Millions to Accelerate Innovative Projects
Secretary of Transportation Anthony Foxx recently announced more than $4 million in grants from the Federal Highway Administration (FHWA) designed to accelerate innovation in delivery of highway projects. The funds, which offset the cost of demonstration projects, will help to get roads and bridges repaired and built faster and more efficiently.
The recently announced funds are the first grants to be awarded under FHWA's Accelerated Innovation Deployment (AID) Demonstration program, which will ultimately invest $30 million to assist Federal, State, local, and tribal government agencies in hastening their use of these innovative methods. The AID Demonstration program builds on the success of the agency's ongoing Every Day Counts initiative, a partnership between FHWA and State and local transportation agencies to accelerate the deployment of innovative methods and shorten project delivery times.
The six AID Demonstration grants go to transportation agencies in Alabama (two projects), Iowa, Oklahoma, and Vermont, as well as the U.S. Forest Service. Projects include a slide-in bridge replacement, advanced transportation management and traveler information systems, and high-friction road surface treatments.
For more information about these grants and FHWA's AID Demonstration program, visit www.fhwa.dot.gov/accelerating/grants.
Technical News
Simulator Safely Tests Dangerous Driving Scenarios
When it comes to studying driver behavior, safety considerations preclude placing test drivers in dangerous situations to assess their reactions. Instead, to study how a driver might behave when crossing a railroad track in front of an approaching train or when traveling in a vehicle accelerating to 120 miles (193 kilometers) per hour, researchers rely on simulators. Simulation studies can provide important safety data that shape new technologies and Federal regulations.
Volpe, the National Transportation Systems Center in Massachusetts, recently acquired a new research driving simulator that features five 55-inch (140-centimeter) screens that wrap 180 degrees around users. The simulator provides a wide field of view that more closely emulates the real-world experience of driving than typical single-screen training simulators can. Owned by the Federal Railroad Administration and housed and operated by Volpe, the custom-built simulator enables researchers to create virtual scenarios that include freeways, country roads, and urban streets. The device can emulate the performance characteristics of a range of vehicle types in different weather and lighting conditions.
Currently, Volpe is using the driving simulator for an experiment for the National Highway Traffic Safety Administration (NHTSA) to examine how the driver-vehicle interface affects drivers' abilities to cope with unintended acceleration. Another project planned for the simulator is a study of motorist decisionmaking, including motivations and expectations, at highway-railroad grade crossings. Researchers hope to gain an understanding of why motorists collide with trains or risk being hit by them.
In the future, Volpe researchers plan to use the new driving simulator for autonomous vehicle testing and to gauge driver responses to warnings about approaching trains via dedicated short-range communication systems.
Volpe
NHTSA Unveils VIN Search Tool for Vehicle Recalls
Every year, manufacturers recall millions of vehicles in the United States due to safety defects or noncompliance with Federal safety standards. To help car buyers, owners, and renters know that their vehicles are safe and that any safety defects have been addressed, NHTSA launched a free online search tool that enables consumers to find out if their vehicles have been involved in a recall.
The new tool is available at www.safercar.gov/vinlookup and provides consumers with a quick and easy way to identify open recalls by entering their vehicle identification number (VIN). All major light vehicle and motorcycle brands are searchable.
Consumers can find their VIN by looking at the dashboard on the driver's side of the vehicle, or on the driver's side door where the door latches when it is closed. After entering the VIN into the field, results will appear if the consumer has an open recall on his or her vehicle, and if there are none, owners will see the message "No Open Recalls."
NHTSA is working with the National Automobile Dealers Association to help ensure that franchise dealerships across the United States become aware of and understand how to use the new search tool.
NHTSA
TxDOT Web Tool Helps Drivers Save Money, Reduce Emissions
The Texas Department of Transportation (TxDOT) recently launched a Web-based app to help consumers keep their vehicles road-ready while saving money on gas. Along with helpful hints for keeping vehicles operating efficiently, the Roadcents tool offers tips for reducing emissions that contribute to air pollution.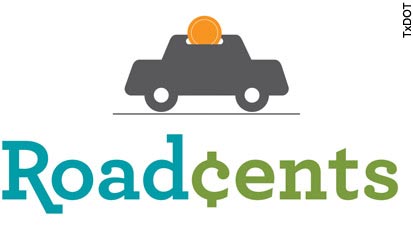 Driving a vehicle that needs maintenance can add more than $100 to a motorist's annual gas spending. Likewise, underinflated tires increase vehicle emissions and can add an extra $85 a year to fuel costs. Poor driving habits such as speeding and rapid starts and stops also can cost a driver as much as $850 a year in gas.
Roadcents is a Web-based interface for a mobile device or computer that gives drivers the tools to track vehicle maintenance and calculate how much they can save by changing their driving and vehicle maintenance habits. Drivers also can receive email alerts when their vehicles are scheduled for maintenance, find nearby auto repair facilities and gas stations, and get tips on what to do in case of a roadside breakdown or collision.
Since 2002, TxDOT's Drive Clean Across Texas campaign--now known as Drive Clean Texas--has urged drivers to take simple steps to keep their vehicles running properly and reduce emissions that affect the State's air quality. Roadcents is the campaign's latest initiative.
To use Roadcents, Texas consumers simply need to visit www.DriveCleanTexas.org, create an account, and enter their vehicle information. The Web site also offers additional ideas on reducing air pollution and saving money at the gas pump.
TxDOT
Public Information and Information Exchange
FHWA Releases Manual on Safety Treatments for Rural Roads
Transportation agencies across the United States use many treatments to improve safety on high risk rural roads. With the large number of safety treatments available, it can be challenging for practitioners to select the most effective treatment to implement with limited funds.
To address this challenge, FHWA recently released the Manual for Selecting Safety Improvements on High Risk Rural Roads (FHWA-SA-14-075). The manual enables users to quickly identify and compare cost-effective, low-cost, and proven infrastructure treatments to reduce crashes on high risk rural roads, including collectors and local roads.
Based on research into State, local, and tribal agencies' noteworthy practices, the manual is organized to assist in the selection of safety treatments that address 10 roadway feature types, such as horizontal curves and signalized and unsignalized intersections. For each roadway feature type, a treatment matrix outlines the most effective safety treatments and provides information on each treatment's safety benefits, initial and recurring maintenance costs, and benefit-cost ratio. The matrix may be used to help narrow the list of potential treatments by sorting through criteria specific to the practitioner's needs and available resources.
The manual also includes an overview of safety program management, potential funding sources, and funding processes, as well as decisionmaking tools for selecting appropriate safety treatments for given crash types and roadway characteristics.
Practitioners may find this manual particularly useful in developing strategic transportation safety plans. After selecting potential safety treatments, however, an agency should always use an engineering study to determine if the treatments would be ideal at a given location based on the site's characteristics, agency standards, local driving laws, and other factors.
The manual is available at http://safety.fhwa.dot.gov/hsip/hrrr/manual. For more information on high risk rural roads, visit http://safety.fhwa.dot.gov/hsip/hrrr.
NHTSA Study Shows Economic and Societal Impacts of Crashes
NHTSA released a study that underscores the high economic toll and societal impacts of motor vehicle crashes in the United States. According to the study, crashes resulted in an estimated $871 billion cost in terms of economic losses and societal harm in 2010. This includes $277 billion in economic costs and $594 billion in harm from the loss of life and the pain and decreased quality of life resulting from injuries.
In 2010, roadway crashes caused 32,999 fatalities and 3.9 million nonfatal injuries, as well as damage to 24 million vehicles. The study, The Economic and Societal Impact of Motor Vehicle Crashes, 2010, cites several major factors as contributing to costly roadway crashes that year, including drunk driving (accounting for 18 percent of the total economic loss), speeding (21 percent), and distracted driving (17 percent). Pedestrians and bicyclists (7 percent) and unbelted vehicle occupants (5 percent) were among the other contributing factors.
All levels of society--including the individual crash victims and their families, employers, and society at large--are affected by motor vehicle crashes in many ways. Factors contributing to the cost of the crashes include productivity losses, property damage, medical and rehabilitation costs, congestion costs, legal and court costs, emergency services, insurance administration costs, and the costs to employers. Overall, those not directly involved in crashes pay for nearly 75 percent of these costs, primarily through taxes and insurance premiums, as well as through congestion-related costs such as travel delay, excess fuel consumption, and increased environmental impacts. These costs, borne by society rather than the individuals involved in the crashes, totaled more than $200 billion.
NHTSA's purpose for presenting these costs in the report is to place in perspective the economic losses and societal harm that result from crashes, and to provide information to government officials and the private sector for use in structuring programs to reduce or prevent these losses.
For more information and to access the full report, visit www-nrd.nhtsa.dot.gov/Pubs/812013.pdf.
NHTSA
VDOT Research on Wildlife Aims to Increase Roadway Safety
The Virginia Department of Transportation (VDOT) is working to make roads safer--not just for motorists but also wildlife--by studying the travel patterns of animals. VDOT's research division, the Virginia Center for Transportation Innovation and Research, is conducting a 3-year study to identify strategic locations to reduce animal-vehicle collisions.
For the study, VDOT targeted a section of I–64 on Afton Mountain in Albemarle, Augusta, and Nelson counties because of the high number of wildlife-related crashes in those areas. When the study began in 2012, deer-vehicle collisions were the third most frequent type of crash in the region, accounting for up to 30 percent of all crashes. Recent numbers include 300 deer fatalities from 2012 to 2014 on I–64 along Afton Mountain, plus 10 black bear deaths in the same area in September and October 2013. The study will be completed in late 2015.
A 2008 FHWA report to Congress, Wildlife-Vehicle Collision Reduction Study (FHWA-HRT-08-034), found that the most effective methods to reduce such crashes are fencing, either alone or used with wildlife crossings (overpasses or underpasses), and early-warning systems that can detect animals near the roadway and alert drivers.
VDOT published two other research studies in 2005 and 2010 that investigated the use of animal underpasses by wildlife throughout Virginia. They both concluded that if such structures are properly located and are the right size, deer, bears, and other animals will use them.
For more information, visit http://vtrc.virginiadot.org/PROJDetails.aspx?Id=519.
VDOT
Wyoming Raises Speed Limit to 80 Miles Per Hour on 488 Miles of Interstate
Motorists now can legally drive up to 80 miles per hour (mi/h) (129 kilometers per hour, km/h) on some sections of rural interstate highway in Wyoming. The State legislature agreed to raise the speed limit during its 2014 session. The Wyoming Department of Transportation (WYDOT) has updated the speed limit signs along three sections of I–25, totaling 268 miles (431 kilometers) in length, as well as on three sections of I–80 (116 miles, 187 kilometers) and two sections of I–90 (104 miles, 167 kilometers).
At the direction of the legislature, WYDOT conducted a study of the three rural interstate routes to determine where a speed limit of 80 mi/h (129 km/h) was appropriate. Factors considered in the study were roadway characteristics, including curves, grades, and width and proximity of interchanges. WYDOT also looked at traffic patterns, including current average speeds, traffic volumes, and the proportion of commercial trucks and passenger vehicles. Researchers also considered safety statistics, including crash rates and the relative severity of crashes in terms of the number of fatalities and serious injuries.
WYDOT will continue to monitor the interstate sections with the increased speed limit and revisit the changes to determine whether adjustments in section lengths are warranted. The agency also is assessing two additional sections of I–80 and I–90 where a speed limit increase could be possible.
Wyoming joins Idaho, Texas, and Utah as States that have speed limits above 75 mi/h (120 km/h) on selected rural highways.
For more information, visit www.dot.state.wy.us/news/80-mph-speed-limit-in-effect-on-488-miles-of-interstates.
WYDOT
Oklahoma Bridge Reopening Reunites a Community
The Oklahoma towns of Purcell and Lexington, less than a mile (1.6 kilometers) apart on opposite sides of the South Canadian River, recently celebrated the reopening of the James C. Nance bridge that connects the two communities. The Oklahoma Department of Transportation (ODOT) closed the U.S. 77/SH–39 bridge to all traffic in January 2014 for emergency repairs. The closure of the bridge, which lasted for nearly 5 months, caused hardships for the people and businesses of both towns, including a detour through Norman, OK, that added 35 minutes to travel times.
ODOT closed the bridge after finding 11 cracks in areas of the bridge beams associated with welds made on an unusual type of manganese steel during a nearly completed project. Oklahoma Governor Mary Fallin declared a state of emergency to help ODOT expedite the repair project.
ODOT awarded a contract for emergency bridge repairs 2 weeks after the closure, and included unprecedented time-based financial incentives and disincentives to reopen the bridge as quickly as possible. Upon further inspections, the number of cracks grew to more than 100. The contractor repaired more than 1,000 weakened areas with brackets, tension rods, and specially fabricated support plates at a cost of more than $20 million from ODOT's contingency fund.
Despite the additional cracks found during the repair process, ODOT was able to reopen the bridge to passenger vehicles in less than 5 months, a process that normally would have taken a year. A restricted weight limit on trucks remained in place for 2 months while ODOT evaluated the performance of the repairs under car traffic. A weight limit of 36 tons (33 metric tons) remains in effect on the bridge.
The bridge was built in 1938 and carries about 10,000 vehicles a day. ODOT has expedited construction of a new bridge within the next 5 years.
ODOT