New Foundationfor Transportation Operations of the Future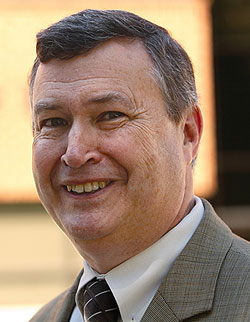 In the past, the Federal Highway Administration's (FHWA) Office of Operations Research and Development (R&D) focused on developing technology in an evolutionary fashion. But today, and in the future, technologies combined with appropriate policies can facilitate revolutionary changes that could reduce highway fatalities to near zero and dramatically relieve stop-and-go traffic. Accomplishing these changes is possible only by broadening researchers' perspectives beyond highways to include the entire transportation infrastructure (transit, rail, airports, and seaports) and beyond drivers to include pedestrians, bicyclists, public transportation passengers, and truckers.
Research advances today are turning microelectronics into nanoelectronics, telecommunications into telepresence, and information processing into thinking machines. To take advantage of these advances, FHWA works with its transportation partners in conducting exploratory research that includes operations R&D. (See "Pooling Talent and Technologies" on page 36 of this issue of Public Roads.)
FHWA also is building a new foundation for the future -- the multimodal Transportation Operations Laboratory (TOL) at the Turner-Fairbank Highway Research Center. The TOL will consist of test beds for developing data resources, transportation concepts and analysis, and cooperative vehicle-highway interfaces.
The data resources test bed will create a framework for organizing a variety of transportation-related data, collecting high-quality datasets, and creating a Web portal for users to access well-documented data for producing their own innovative solutions.
The concepts and analysis test bed will use the new datasets to conduct "what-if" simulations to see how innovative technologies and policies will change the performance of the Nation's transportation system. The article "Traffic Simulation Runs: How Many Needed?" on page 30, for example, shares insights regarding issues faced in a modeling and simulation environment. "Managing Traffic Operations During Adverse Weather Events," on page 2, uses modeling and simulation tools to examine the impact of weather on traffic operations and safety.
The cooperative vehicle-highway test bed will take the best concepts from simulations, apply advanced communications and sensor technologies, and test them before deployment in wider scale field tests. The article "Using GPR to Unearth Sensor Malfunctions," on page 24, presents test results related to a new technology that holds promise for efficiently and effectively detecting broken sensor loops embedded in roads.
A powerful example of the TOL's utility involves communication among vehicles, infrastructure, and mobile devices. Traffic signals can communicate their phases and timing to vehicles and pedestrians carrying mobile devices. The vehicles anonymously transmit their positions, travel times, and other data to traffic management centers, which in turn communicate advisory messages to drivers through dynamic messaging on road signs or inside the vehicles via warning tones. Traffic signals will "talk" to cars and mobile devices, and cars will "talk" to other cars and traffic signals about where they are and how fast they are going. This concept could lead to revolutionary decreases in delays and a reduction in the number of crashes that occur during stop-and-go traffic.
As new sensors, electronics, communications, and information processing technologies continue to advance at phenomenal rates, the field of transportation management and operations increasingly looks toward these and other new technologies to solve problems like congestion. Here at FHWA, the TOL provides a new home for conducting related state-of-the-art research and technology development and promises benefits for all stakeholders.
Joseph I. Peters, Ph.D.
Director, Office of Operations
Research and Development
Federal Highway Administration