DRIVEN for the 21st Century: Federal Highway Administration Executive Director Gloria Shepherd Highlights the Mindset That Drives FHWA


As a child growing up in Albany, NY, I understood that transportation was important—it seemed like you had to drive a car to get anywhere. Yet I had no way of knowing just how expansive the U.S. transportation system was, nor how much it would grow in the years to come. Now, U.S. roadways serve more than 220 million road users on more than 850 million trips every day. Roads are also becoming increasingly multimodal, catering not only to drivers, but to pedestrians, cyclists, and many other users. As a marathoner, it seems to me that kind of inclusion was long overdue.

Protecting roadway users is my passion, which is why I support FHWA Administrator Shailen Bhatt's new initiative, DRIVEN for the 21st Century. DRIVEN is a mindset that reminds us of the six aspects of our approach—Delivery, Resilience, Innovation, Values, Equity, and our Nation—as well as how safety underpins everything that we do. When Administrator Bhatt announced DRIVEN, I immediately identified with it. After all, it takes a DRIVEN mindset to run a marathon or two … or 30! I understand the necessity of sustained effort and tireless drive, which is why I am pleased to support the DRIVEN priorities with help from States and many other transportation organizations, as well as those who give their all for U.S. transportation—FHWA employees.
 

Here are the components of the DRIVEN for the 21st Century mindset:

Delivery began with Secretary Buttigieg, who stated our 2023 focus is delivering results. This is particularly true when it comes to the Inflation Reduction Act and President Biden's Bipartisan Infrastructure Law, which provided unprecedented funding that will revolutionize our transportation system. In the time since the Bipartisan Infrastructure Law was enacted, FHWA has distributed more than $120 billion in highway formula funding, issued approximately $4.6 billion in Notices of Funding Opportunity, and is administering nearly 900 awards totaling approximately $7.5 billion. These are more than just numbers—these project funds will improve safety and people's lives.

Resilience refers to ensuring that infrastructure is ready to weather the climate crisis. FHWA administers numerous programs that target climate-resistant improvements, including the Promoting Resilient Operations for Transformative, Efficient, and Cost-saving Transportation (PROTECT) Formula Program, the PROTECT Discretionary Grant Program, and the Carbon Reduction Program. These programs will keep our infrastructure strong and allow us to fulfill our most important duty: getting people where they need to go—and getting them there safely.

Innovation will help us tackle a broad range of issues, including improving safety, increasing resilience, and finding ways to fight climate change. Our National Electric Vehicle Infrastructure Formula and Charging and Fueling Infrastructure Discretionary Grant Programs support electric vehicle infrastructure, and the current round of our Every Day Counts Program supports safety, equity, and ways to combat the climate crisis. Finally, our research at the Turner-Fairbank Highway Research Center is leading to significant advances in bridge construction, paving materials, and other physical infrastructure, as well as technological improvements in infrastructure safety and operational performance.

Values refers to the tireless commitment of our people to our organizational values. While our service to the American people is paramount, we must never forget that we are also responsible for the members of our agency. When we care for our people, support their wellness and professional development, implement succession plans, and create a workplace where they feel welcome and included, we empower our team to create a stronger transportation system.

Equity is a key priority for this administration and an integral part of every one of FHWA's programs, projects, and initiatives. FHWA is dedicated to ensuring the success of new programs created by the Bipartisan Infrastructure Law, the Inflation Reduction Act, and other legislation and executive actions, as we believe these programs will enhance equity and empower communities. We also created a Diversity Hiring Guide to help our managers develop diverse candidate pools and include a range of individuals and perspectives on interview panels.

Finally, Nation is a reminder that every aspect of our work is driven by the people and Nation we serve. There are no Democratic highways or Republican bridges—there are only American roads. Transportation infrastructure doesn't care about party labels or political clout, which is why I am grateful to people of all political affiliations who come together to support U.S. roads while working to achieve President Biden's vision of 21st-century transportation infrastructure. In the 20th century, our transportation system was the envy of the world. To remain transportation leaders throughout the 21st century, we must create and maintain a world-class system that delivers for our communities and our economy, gets people and goods safely to their destinations, and literally unites us as Americans.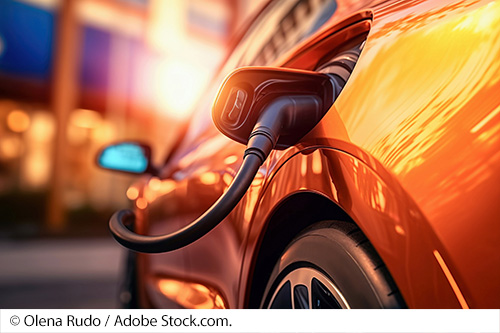 Safety, our number one priority, is both all-encompassing and the basis of everything we do. In fact, our goal is zero fatalities on U.S. roadways. We support safety through several initiatives, including Safe Streets and Roads for All, the DOT Intersection Safety Challenge, the National Roadway Safety Strategy, and the Safe System Approach. I always said that my priorities were safety, innovation, succession planning, and wellness, and I am happy to see that DRIVEN for the 21st Century encompasses those priorities—and then some!

People often ask for the recipe to FHWA's success. No one thing makes us what we are: rather, like any good recipe, our success is a mix of several ingredients. First, our dedicated employees allow us to fulfill our mission and reach for new horizons. Second, funding from President Biden's Bipartisan Infrastructure Law, the Inflation Reduction Act, and other legislation is substantially expanding our positive impact. Finally, partnerships help us address the transportation needs of today while planning and building for tomorrow.

If you think of success as a recipe, I guess you could say that the proof is in the pudding. For nearly 13 decades, FHWA and its predecessors have played a central role in transportation. By providing national leadership, working to make our roadways safer, fostering innovation, planning for the future, and supporting the physical and emotional wellness of our employees, we will create a 21st-century transportation system.

I am confident that DRIVEN for the 21st Century will help us achieve our goals as we continue to deliver generational investments that benefit the hundreds of millions of people who travel on our Nation's roads and highways.

Safe roads, strong infrastructure, and a happy public—that's what keeps us DRIVEN for the 21st Century!
 
Gloria Shepherd

Executive Director

Federal Highway Administration